Fresh From Miller Farms – Clinton, Maryland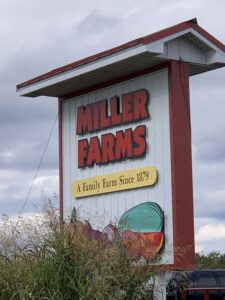 I am not sure where this year has gone! ?‍♀️  It is already November.  Halloween came and went this year (as did the whole month of September and October) and I haven't gotten a post up.  I have a few things to post about that I gathered over the course of those two months, I just have not had the opportunity to post them.  Now that I do, I thought I would start with Miller Farm, since it is a recent visit, and Fall is one of my favorite times of the year to visit a Farmer's Market or Farm stand.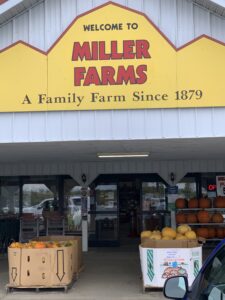 Farmer markets are the best for getting fresh, local produce – no matter what time of year.  Fall is especially fun because of all of the pumpkin displays.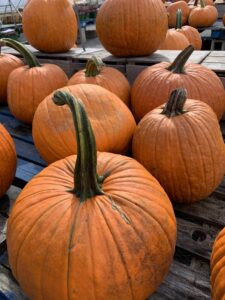 We came across Miller Farm, which is located just up the road a bit, and decided to stop in.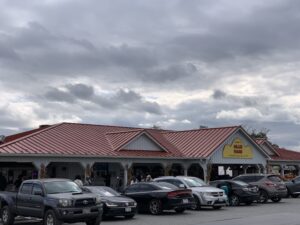 Miller Farm is family owned.  The farm has been in the Miller family for over 170 years!  Anton Miller came to Maryland from Germany.  Once here, he purchased over 200 acres of land.  He and his sons (he had seven sons), worked hard to get the land cleared so that they could use it to grow crops.  Three of his sons decided to stay and continue to help run the farm.  They built all of their own structures, and spent their time raising crops and livestock on their land.  By the time Anton had grandsons to help with the chores on the family farm, tobacco crops had become a big business.  They took on tobacco farming, and it was this crop that turned out to be the big cash break that Miller Farm needed to get its real start towards something bigger.
When one of the grandsons ended up leaving for the war during WW1, the other stayed behind to keep the farm going.  By now, the farm was being run mostly by the grandsons.  When they had children themselves, two of their sons also chose to work alongside their fathers on the farm.  Eventually, these two sons divided the farm up into two farms.  Miller Farm today is set up and run as two farms – each brother running his own farm his own way – though they share everything in the process.  They share equipment, and they combine the crops that they harvest and the products they produce, to sell at their Farmer Market.  Together, the family has succeeded in keeping a family tradition alive and quite prosperous for six generations now.  Today they are also Prince George's County's largest vegetable grower!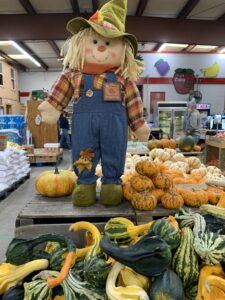 Miller Farms is open year round, and offers so much more than just produce!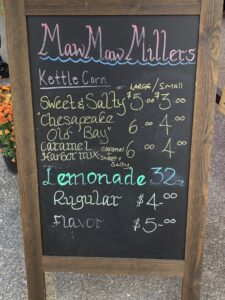 They have a greenhouse, a bakery, an ice cream shop and a store front area that offers in season fruits and veggies,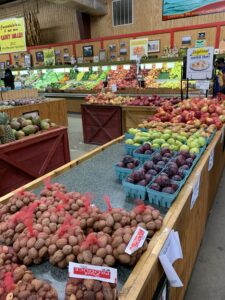 as well as homemade canned goods,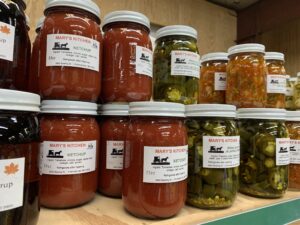 spices,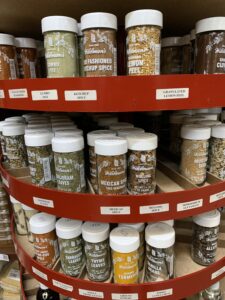 candies,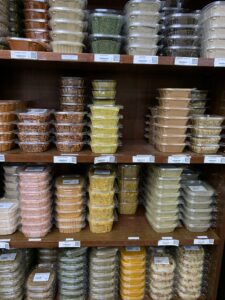 jams and jellies,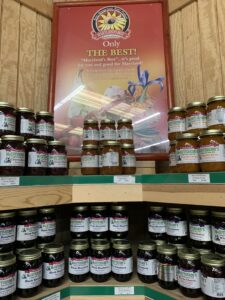 syrups and ciders.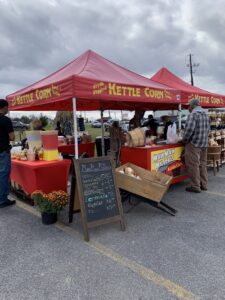 During the Fall, you can line up for a hay ride, take a walk through the pumpkin patch, head over to the barn to see the animals, and even do a corn maze.  They offer something for everyone at Miller Farm – just wear comfy shoes – you are going to be on your feet a lot!  The day we went, there were long lines for hay rides and the bakery!  The parking lot was really full – which speaks to the popularity and success of the farm!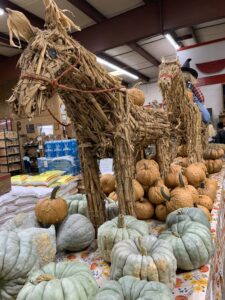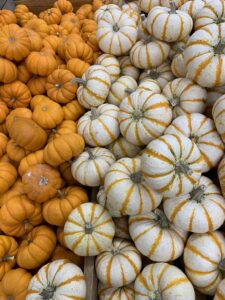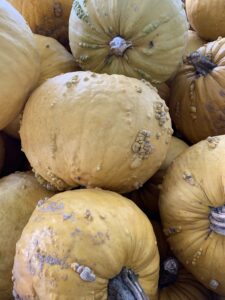 We focused our visit mainly on the store, and made sure to get some apples (you cannot visit a farm in the Fall and not get apples).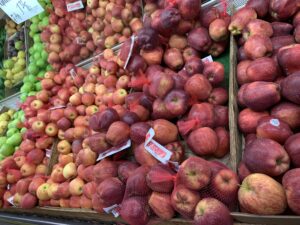 We also grabbed a jar of their homemade ketchup!  To be honest, I have no idea what we are going to use that ketchup on, but it looked to good to not get it 🙂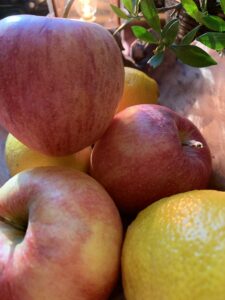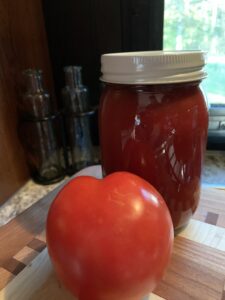 All in all, it was well worth the stop!  I'm thinking a second visit may be needed in the near future to stock up for Christmas canning projects!  Check back in to see what kind of fun ideas we come up with for canning this year!  With such a great produce market up the road, who knows what we will come up with!  🙂