A Fall Day In Lexington, Michigan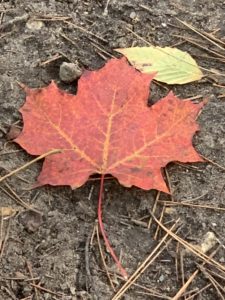 With Halloween over, and our first snow flurries last night, I feel like I am quickly running out of time to get some Fall pics up!  Michigan is absolutely beautiful in the Fall, and it was a perfect day to just get out and go for a drive.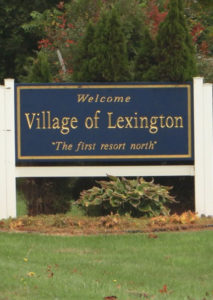 Our drive took us to the little town (it is actually a village) of Lexington, located on the shore of Lake Huron, just north of where the lake channels into the St. Clair River.  It wasn't a destination we had intentionally set out for, it is just where we ended up.  In fact, prior to ending up there, I had never heard of it.  So, with no plan in mind, other than to get outside and enjoy the scenery, we stopped to see what Lexington was like!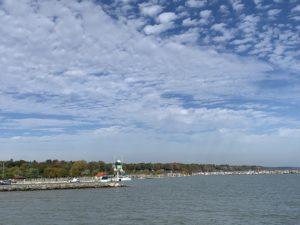 Lexington was first settled around 1835 as a lumber town.  With the lumber industry, comes a lot of slash piles made up of branches and brush, that were left laying around.  The slash piles, mixed with the hot dry summers, became a fire waiting to happen.  In 1881, that is exactly what happened.  A fire broke out, becoming known as The Great Thumb Fire, destroying over a million acres of land and killing hundreds of people.  Due to the fire, and the fact that Lexington was settled right on the shores of Lake Huron, fishing eventually took over as the main industry.  Today, tourism is among the major sources of income for the town.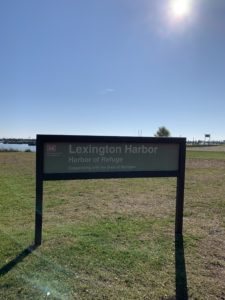 Our afternoon started with a walk through Lexington Harbor.  The harbor was constructed by the Army Corp of Engineers, and is considered a harbor of refuge – which means it is a harbor that is protected from Lake Huron by the sea wall, allowing for sheltered mooring.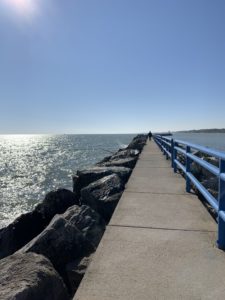 The sea wall, which is completely paved for walking,  extends out into Lake Huron, separating the marina from the lake.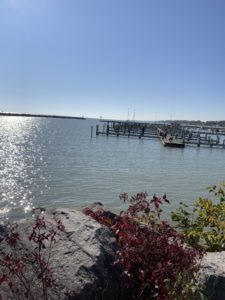 On one side is the calm water of the marina.  Boats are safely moored, as people spend the day fishing off of the piers.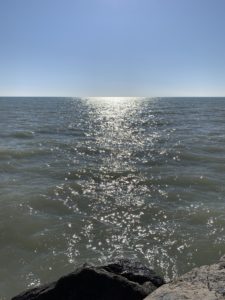 On the other, is the open water of Lake Huron.  On this side of the wall, the waves crash into the rock, and it is water as far as the eye can see.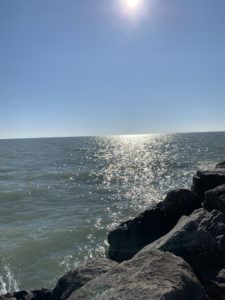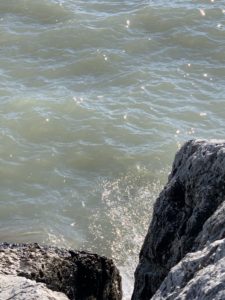 There was actually quite a few people out doing the same thing we were -but not crowded by any means (this was good because the paved walkway was not very wide at all).  We made our way out to the end and started back…there was more adventuring to be done on land 🙂
Coming off of the sea wall, you are in Patrick Tierney Park, right alongside the marina.  It is a cute little park, with a picnic area and a beach for swimming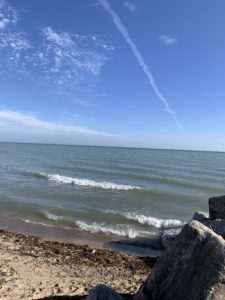 a butterfly habitat area,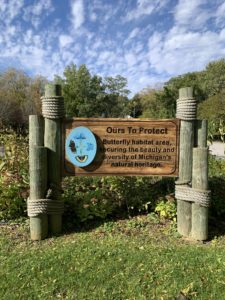 and a historical marker for Patrick Tierney…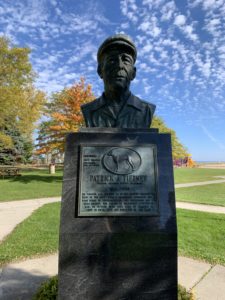 – this is who the park is named after.  I tried to find some information about Patrick Tierney, but I had a hard time finding anything on him.  The historical marker for him, nonetheless, was very touching 🙂
It reads:
He walked our streets as an old captain patrols the deck of his ship- with a weathered affection and an iron sense of responsibility.  His compassion and wit were legend.  His belief in community inspired us all.  No captain ever gave more of himself, or left so much love and laughter in his wake.  
The marker includes a picture of Gertrude, Pat's beloved companion of 13 years  (I think this may actually be why I like the marker so much 🙂  )
We left the park and drove up the road for just a couple of miles, until we came to a swinging bridge.  We decided to park, and go for a little hike at the bridge.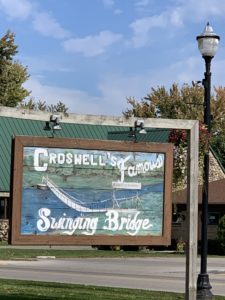 The Croswell Swinging Bridge was built in 1905, and is the longest spanning (suspension) foot bridge in Michigan.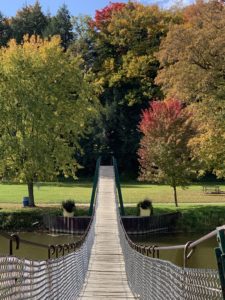 It is actually pretty scary to walk across. It bounces and sways a lot, but once you are over it, there are a lot of hiking trails along the river and through the woods.  Totally worth crossing for!!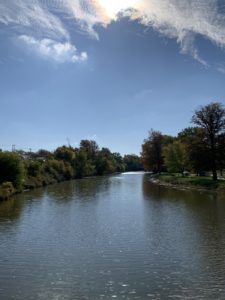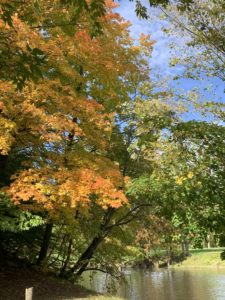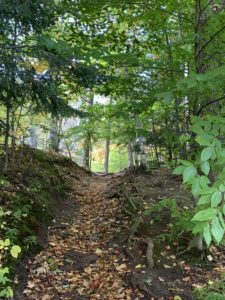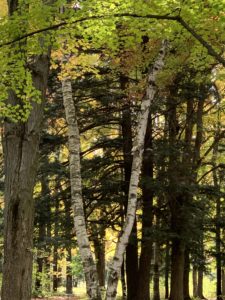 We spent the next hour or two just hiking around the area, taking in the beautiful scenery and just enjoying how peaceful it was.  The weather was absolutely perfect for a day to be out adventuring along the water and through the woods.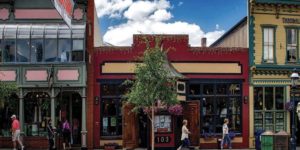 Lexington turned out to be a really cute town.  Lots of little shops and restaurants.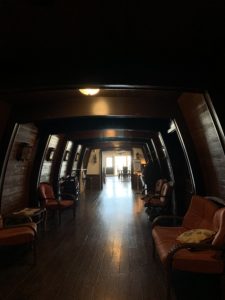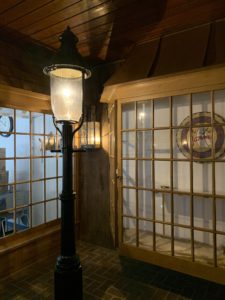 It does seem to be a more seasonal town, with a lot of festivals and activities during the summer months.  It may be a trip worth repeating during the summer.
For this time of year though, it was a great location to end up at for a day of exploring.  Since our intent was to spend the day outside enjoying the weather and the scenery, it turned out to be a perfect location.  Sometimes you find really nice places by putting the map aside and just driving.  This was one of those times!
Be sure to follow us for more photos on our Instagram account by clicking here, or on the sidebar!