Holiday Season Is Here In St. Claire, Michigan!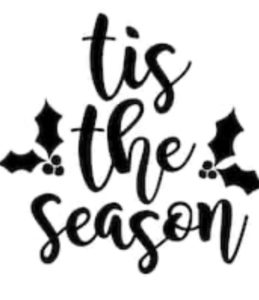 It's official!  The holiday season has begun, here in St. Claire, Michigan!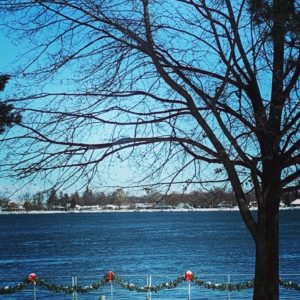 If you were here in downtown St. Claire last night, you couldn't help but feel festive!  All around, the shops, streets and boardwalk, were decorated and lit up in celebration of the beginning of the holiday season.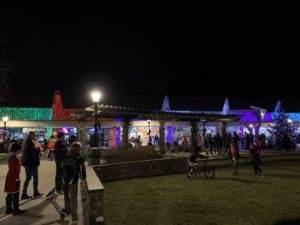 Christmas music streamed from the speakers along the river, while people sang along to "Santa Clause Is Coming To Town" and "Jingle Bells", among other songs.
Fires were lit in the fire pits in the City Square, as people stood around them, hot drinks in hand, trying to ward off the frosty chill of the air.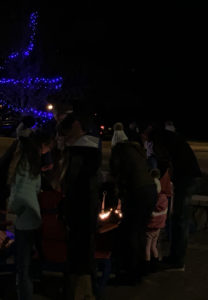 Parking lots were packed, and even more people walked into town, avoiding blocked off roads, as they made their way down to Palmer Park.  Here, they lined both sides of the road in anticipation of the Santa Parade.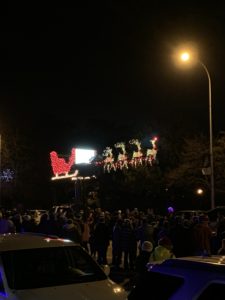 The parade was full of colorful floats.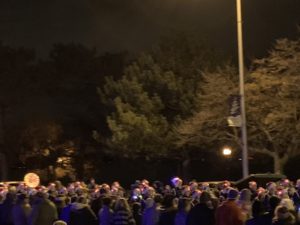 The local High School Marching Band played traditional Christmas music and led the way for Santa and Mrs. Clause as they came down the road in their sleigh – much to the delight of all of the shrieking children (and some adults as well).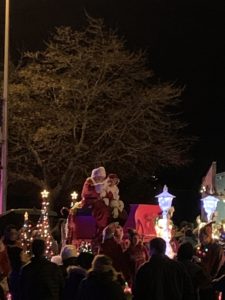 In the middle of the park, stood the official town Christmas Tree, and alongside the tree, a stage was set up.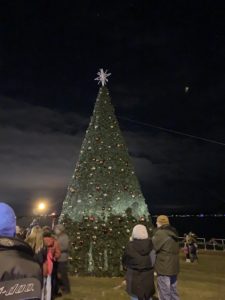 Santa made his way up to the stage, where he was greeted by the Mayor, and presented with the Key to the City.  At this time, a very honored Santa, led the countdown and lit the Christmas tree!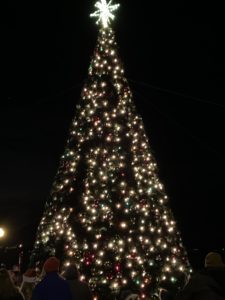 At this moment, it was official – the holiday season in St. Clair, Michigan had begun!
Wherever you are this holiday season, I hope your town is also doing something to officially kick off the holidays!
? ??  ❄️  ⛄️  ?  ??  ❄️  ⛄️  ?  ??  ❄️
HAPPIEST OF HOLIDAY SEASONS TO EVERYONE!!
Click here, or on the side bar, to link to our Instagram page for additional pics and videos of the parade and tree lighting (and don't forget to follow us both here and on Instagram!  To follow our blog, just send a comment with your email address, and you will be notified anytime a new post goes up).