Apple Season At Blake's Orchard In Armada, Michigan
Blake's Orchard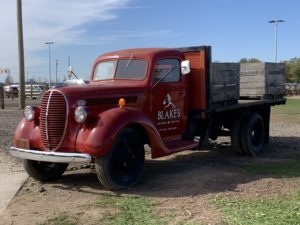 Temperatures are dropping and leaves are turning here in Michigan.  Fall is in full swing, and what better time to visit an orchard, than during apple season!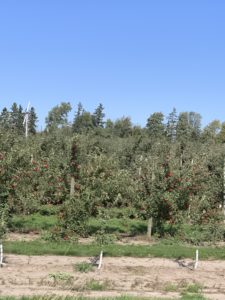 With so many orchards in the area, it was hard to pick which one we wanted to visit.  After talking to a few locals, we settled on Blake's Orchard in nearby Armada.
Blake's Orchard and Cider Mill is family owned and has been around since 1946.  They are also one of the orchards that are actually open year round.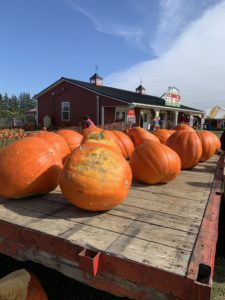 One of the first things that caught my eye when we got there, was just how cute they had everything decorated for Fall.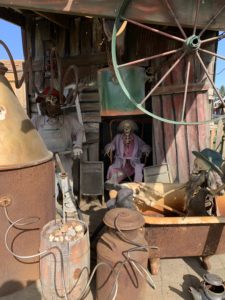 Everything from pumpkins to Halloween ghoulies lead the way to the Apple Barn.
I wish I could take a picture of smells, because from the moment you get there, the smell of cider (and cider donuts!) fills the air.  It smells amazing!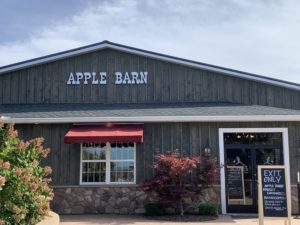 Our first stop was at the Apple Barn.  The Apple Barn is a little market – of apple everything!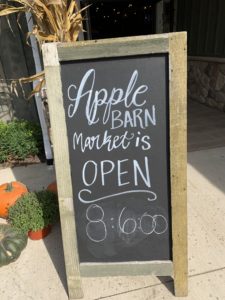 Outside are bushels of a variety of different apples (the varieties depend on when you are actually there).  Pumpkins of different varieties  are also on display outside of the market as well.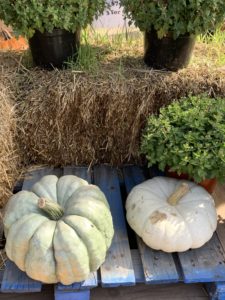 Inside, shelves are packed full of jams and butters (like apple butter and pumpkin butter – if it is able to be a butter, it is, and it is here)!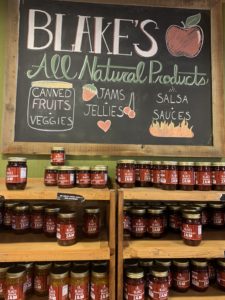 There are a variety of wines and hard ciders – also made from the fruits grown at Blake's Orchards.  The grapes are grown in a vineyard in Fennville, located in western Michigan.  They are sourced out to Blake's to be used in conjunction with the apples, pears and other fruits grown on the premises.  You can sample the hard ciders and the wines in the Tasting Room at the orchard.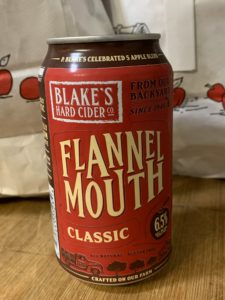 Or, like me, you can just buy some! 🙂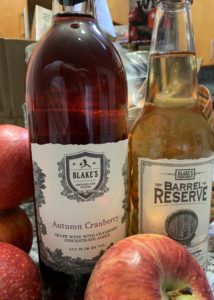 Next, we headed over to the Cider Mill.  As we approached the mill, the smell of donuts and cider was incredible!  This was the building where all of this delicious goodness was being made!
We walked in, and to the right was another market.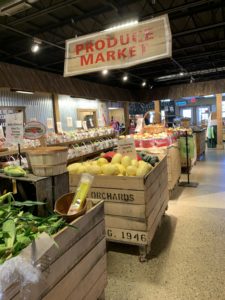 More jams, more butters, pickled veggies, salsas, honey, mulling spices, and even a large area of fresh produce.  More bushels of apples lined the walls.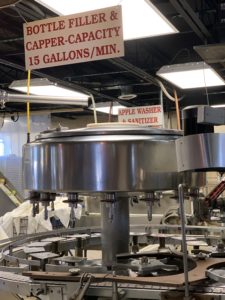 Straight ahead was the cider making in progress!  Blake's uses a rack and cloth type cider press, where they press the juice from 5 different varieties of apples to make their cider.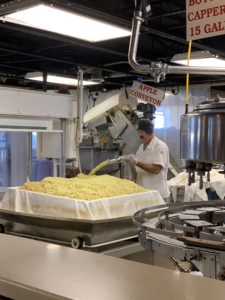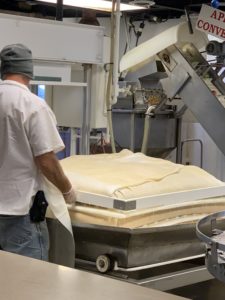 It takes about 30 apples just to make 1 gallon of cider!  We stood and watched as they went through the process, and it was pretty interesting!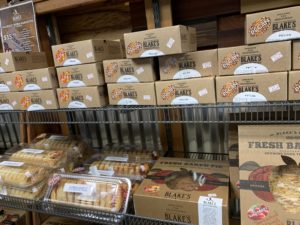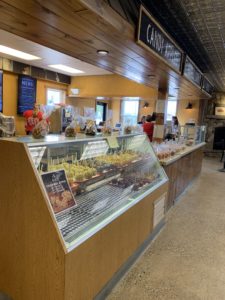 As you exit the building, you have to go past the bakery area and all of the caramel apples…it is hard to get out of there empty handed…and so I wasn't even going to try 🙂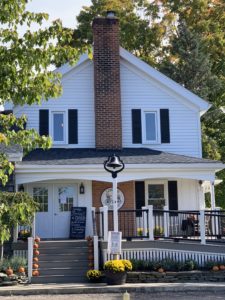 Just outside of the Cider Mill is a little white farmhouse.  This is Lovey's Lavender Shop.  It is a little market of local handmade goods.  Unfortunately, the day we were there, they were closed.
Blake's Apple Orchard was the perfect way to spend a nice fall afternoon.  We got to walk around the orchard, visit the shops and watch cider being made.  We left with apples, wine, cider, hard cider and donuts!  OH!  A caramel apple also!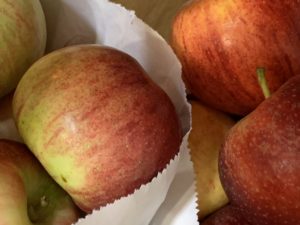 The only thing left to do now, is decide what to make with the apples 🙂
I am pretty sure there will be a recipe coming soon!
Remember, if you aren't a happy apple, you are a crabapple…stay happy, and stay tuned!
Leave a reply with your email, and we will add you to our list to receive notifications of our blog posts  🙂
And don't forget to follow us on Instagram for additional pictures.  Click here or on the sidebar to visit our page and follow us!