You know you are in Michigan when you ask someone where they are from, and they hold up their hand to show you.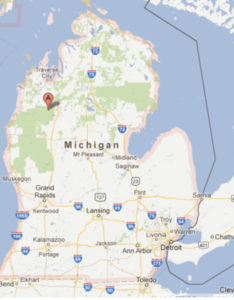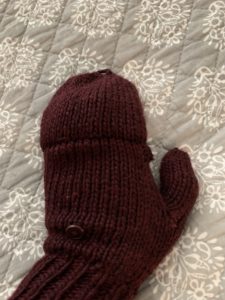 We are currently in the thumb!
I will be honest – before getting here, I was a little apprehensive.  I had never been to Michigan before, and the only thought that really ever came to mind when I would try to picture what it would be like here, was that it would just be like Detroit.  Not that I mean anything against Detroit, I don't…I just pictured city and a lot of urban sprawl I guess.  The truth is, I could not have been more wrong!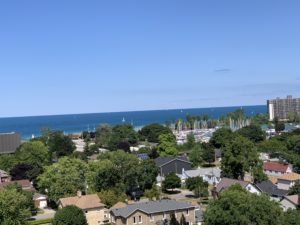 Michigan is absolutely beautiful!  I know I have only seen a very small portion of it, so far, but I am totally in love with Michigan!  I cannot wait to get out and really explore this beautiful state!
I LOVE that we are surrounded by water –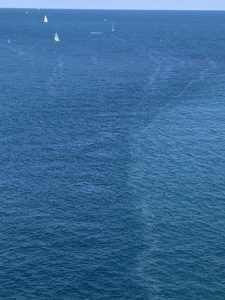 the lakes are so big, I feel like I am looking out into a bay rather than a lake.
Rivers are everywhere-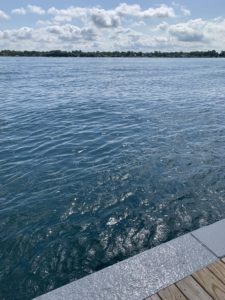 We are lucky enough to be staying almost right on the St. Clair River – it is across the street, within walking distance.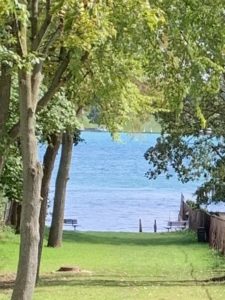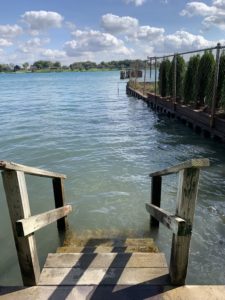 The St. Clair River connects Lake Huron to Lake St. Clair, and is almost 40 miles long.  I've not had the opportunity yet to get out and adventure very far, but there is a park within walking distance, right on the river, that I love going to.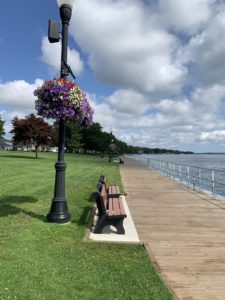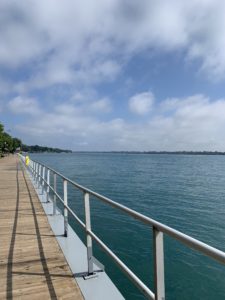 Palmer Park is located in downtown St. Clair. It runs parallel to the St. Clair River, and stretches for a about 1/4 mile.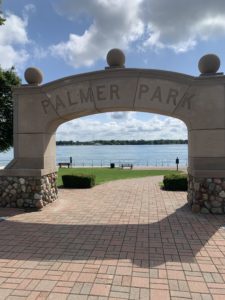 Named after Thomas Palmer, who bought the (undeveloped) town of St. Clair back in 1826, Palmer Park is a grassy park, with lots of trees and benches down along the river.  It is also very dog friendly 🙂  At one end of the park, is a restaurant that overlooks the river on their deck, and at the other end, is the brand new St. Clair Inn (due to open in November, I believe).  At any given time, you can find people sitting on the benches, on blankets, or in lawn chairs, at Palmer Park, just watching the river and the freighters as they go by.  There is actually a sandbar in the river that causes the ships to come fairly close to the boardwalk.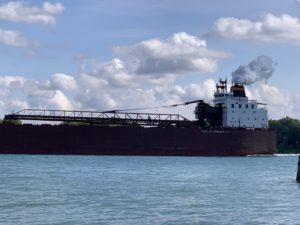 Fun Fact:  The boardwalk along the St. Clair River, happens to be the worlds longest freshwater boardwalk!!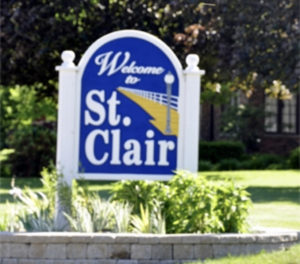 The town of St. Clair is one of my favorite towns so far (I have only been to a few – and I have liked them all).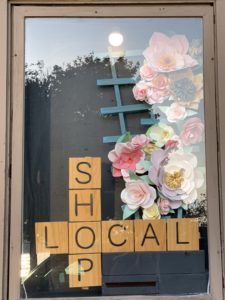 The businesses and shops downtown are (pretty much) all local (which I LOVE).
The homes are lovely!  Some are huge homes right on the river.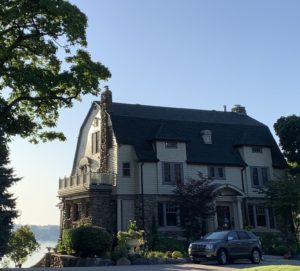 Some are historic, old homes that have been here for a hundred years or more.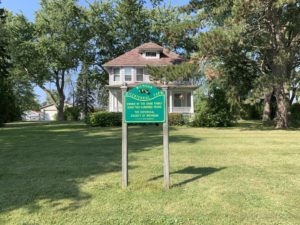 Some are just cute little quaint homes.  None are the same as the other though, and all are extremely well maintained and kept up.  I would actually like to do a post on the homes and barns in this area –  I just really think they are so pretty – all of them 🙂
Most yards and streets are adorned with the American Flag.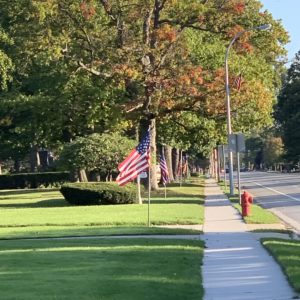 I have looked into a few things I would like to do while we are here – one of which is Haunted Detroit (it is coming up on Halloween)!  I doubt I will get to all of the haunts, as I am sure there are many more than what made this list, but I would like to visit a couple of them at least!  You can click here to see a list of some of the top haunted spots in Detroit.
In addition to Haunted Detroit (as well as the extensive history of Detroit), there is Canada, the Upper Peninsula, Kayaking on the lakes and rivers, wineries, breweries, lighthouses (Michigan is actually home to the most lighthouses in any one state), beaches, islands, hiking, and plenty of places to take day trips to and sight-see for a few hours.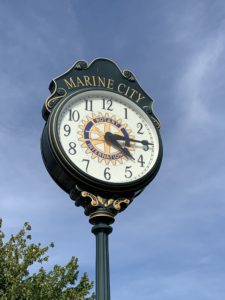 We did take a drive a few miles down the road to a town called Marine City.  Like St. Clair, Marine City is situated right on the St. Clair River.  Back in the late 1800's, Marine City was a village whose growth came from the lumber trade and shipbuilding.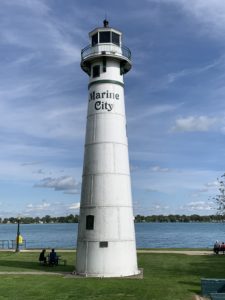 Marine City was home to many of the captains of the lake freighters that steamed down the St.Clair River.  Today, it is a cute little river town with restaurants, shops and theaters.
One thing is for sure, there is no shortage of things to do in Michigan!  So stay tuned for updates on all of our adventures here in The Mitten!  And be sure to visit us on Instagram for additional pictures.  You can click on the sidebar, or click here to visit our Instagram page.