"Char's Corned Beef And Cabbage" – A St. Paddy's Day Tradition Part 1
"And shepherds we shall be, for thee, my Lord, for thee…In Nomeni Patri Et Fili Spiritus Sancti" – The Boondock Saints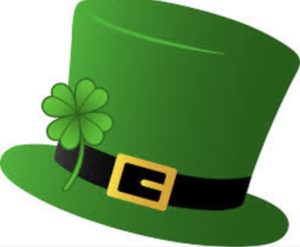 Traditions, we all have them for holidays, and St Paddy's Day is no different!  For me, one of those traditions is wearing something green (even though the original color of St. Patrick's Day was blue).  Green eventually took over as the traditional St. Paddy's Day color (all the pinching we endured as kids, just enforced it), and, for me, that is still my color of choice for the day.  They say that Catholics wear green, and Irish Protestants wear Orange.  But just know, you are probably still getting pinched if you go with orange.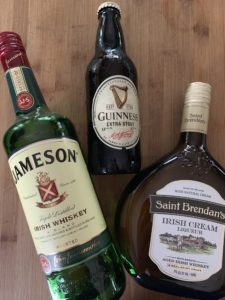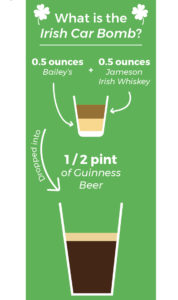 They say over 13 million pints of Guiness are consumed on St. Paddy's Day.  I account for 1 or 2 of those pints 🙂  My traditional "go to" drink on St. Paddy's combines the two traditional drinks of choice in Ireland on this lucky day.  Tradition #2 is a really good Irish Car Bomb, made with Guiness Extra Stout, Jameson and Irish Cream. In Ireland, I guess they consider the drinking of beer and whiskey on St. Patrick's Day an "appropriate use of alcohol", so drink up – just do not put a green shamrock on the foam…they say that is "sacrilege".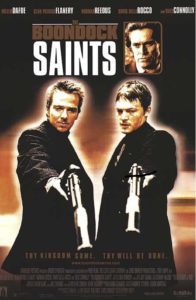 Tradition #3 is my movie of choice for the day.  It is the only day of the year that I watch it!  "The Boondock Saints".  I think all I really need to say here is, Sean Patrick Flanery.  Awesome movie.  You should watch it!
My final tradition, is really the biggest.  The food.  Growing up. we always had corned beef with cabbage, carrots and potatoes.  My mom would buy the corned beef (the ones they sell in the stores that are all set to be cooked as is), she would always boil it with the veggies and potatoes.  It was the only time of year that we ate corned beef.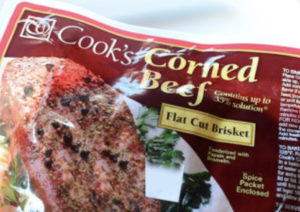 As an adult, I continued that tradition.  I too, had always bought my corned beef in the packages that you buy in the grocery store.  I would toss it in a pot with the veggies and potatoes, just like mom used to do.  Next thing you know, you have a piece of brisket, about half the size you started with, and tons of cabbage!  It was all I knew.  It was always the tradition.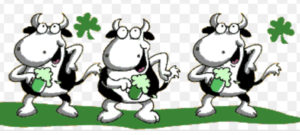 And then, something wonderful happened!  My daughter Charlotte developed "food rules".  In her 20's she, by her own admission and words, "became militant about needing to know where her meat came from".  She avoided nitrates, MSG and other ingredients that they put in pre- packaged foods.  For her, this meant that if she wanted corned beef, she was going to have to make it herself – start to finish.  She researched labels and ingredients.  The brine for the meat, she found, was pretty straightforward.  The spices were a little trickier, and it took her a lot of experimentation to get it right.  What she ended up with as a final result, is hands down, the best corned beef ever!  She shared her recipe with me, and for the last several years, I have been making what has become known as "Char's Corned Beef and Cabbage".  This year, she has allowed me to share her recipe, just as she developed it, with everyone.  I am posting this in 2 parts, so that, if you decide you want to try this recipe out for St. Paddys Day this year, you may still have time.  It is a multi step recipe, so I will post the first part now, and the second part on St. Paddys Day.  However, because you may need the second part instructions prior to when I get it posted with pictures, I will include the recipe, in its entirety, in this post.
**As an important side note –  Do not "skimp" on the salt for this recipe!  I know some people like to cutback on the amount of salt in recipes.  Some people omit salt altogether.  The salt is a very important ingredient in the brine.  If you do not use the correct amount, your brisket is going to spoil.  I found that out the hard way the first time I made it 🙁
Char's Corned Beef and Cabbage
Ingredients:
Fresh Brisket
__________________
Brine:
1/2 cup table salt
4 cups water
2 tablespoons brown sugar
1 1/2 tablespoons whole peppercorns
2 tablespoons pickling spice
1 tablespoon minced garlic
2 bay leaves
1/2 teaspoon powdered mustard
2 teaspoons mustard seeds
___________________
Cooking:
1/4 cup apple cider vinegar
water
2 tablespoons peppercorns
2 teaspoons pickling spice
2 teaspoons mustard seeds
1 teaspoon minced garlic
2 bay leaves
Carrots
Potatoes (yukon gold)
1 onion (cut into 6 wedges)
Green cabbage
About a week in advance –
Step 1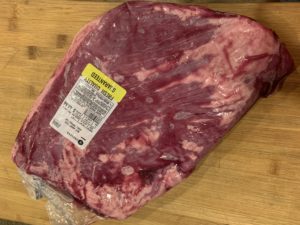 This step, is really all about shopping.  Get your list of spices that you will need and decide what type of brisket you are going to want.  For me, I have always done a beef brisket.  I can usually find a suitable size in a local grocery store.  I know that Char has made hers with venison, buffalo and beef brisket.  If you have a local butcher that you go through, they can probably work with you in advance to get you what you want.
Step 2
Once you have all of your ingredients, you will need to make the brine.  Make this about a week in advance, as it will need time to "corn" the brisket 🙂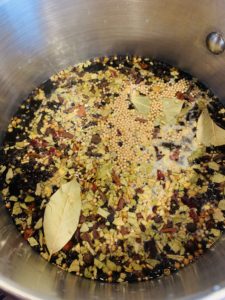 To create your brine, mix a 1/2 cup of table salt to 4 cups of water in a pot.  Add 2 tablespoons brown sugar, and dissolve.  Add 1 1/2 tablespoons peppercorns, 2 tablespoons pickling spice, 1 tablespoon minced garlic, 2 bay leaves, 1/2 teaspoon powdered mustard, 2 teaspoons mustard seeds.  Bring to a boil.  Remove from heat and allow to cool.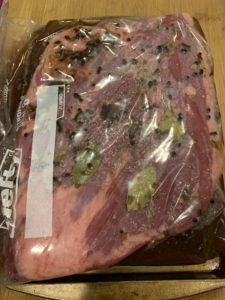 Place your (thawed) brisket in a ziploc bag (I use the Jumbo size) and pour the cooled brine over it.  Squeeze out as much air as you can, and close.  Place in the refrigerator (I place mine on a cookie sheet first).  Flip the bag daily so that the meat is evenly saturated.
That is it for the first part!  Pretty easy for something that is going to be so good!  Do not forget to flip the meat every day!
For those who are going to want the full recipe, prior to my posting the second part, here is the remainder of the instructions.  I am posting it here as Char wrote it and made it.  She always cooks hers in a slow cooker, because as she says, "St. Paddy's Day does not always accommodate a work schedule".   I understand, but the cooking method is the only thing I have ever changed in her recipe.  I wanted to try different cooking methods with it, and this year, I will be cooking it in my Instant Pot.
Let me know if you decide to go ahead and try this recipe this year, either prior to my posting Part 2, or after!
Instructions for the day you intend to eat it:
Remove the meat from the brine.  Rinse and place in crockpot.  Add 1/4 cup apple cider vinegar.  Add enough water to cover the roast.  Add 2 tablespoons peppercorns, 2 teaspoons pickling spice, 2 teaspoons mustard seeds,1 teaspoon minced garlic and 2 bay leaves.  Add chopped carrots, chopped potatoes and onion wedges.
Two hours before serving, add a half head of green cabbage.  Stir to submerge, but be careful not to shred the meat.
When done, remove from crock and serve with good mustard and fresh soda bread.
Enjoy, and may the luck of the Irish be with you!!