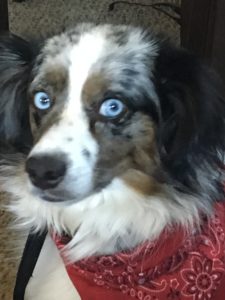 Two years ago today, on Saturday, July 23, 2016, I was grocery shopping.  Usually, I am a very good shopper.  I go up and down every aisle, paying attention to sales, new products, items I never knew I needed.  On this particular day, my attention was not on my shopping.  I was glued to my phone.  As I wandered up and down the aisles, making my way through the store, all I was interested in was the video I was watching on my phone.  It was a web cam video of the birth of my soon to be puppy!  I yelped with excitement every time another puppy made its appearance!  By the time I was through the checkout, all of the puppies were born!  Scout was the runt of the litter, and the best pick, in my opinion!
At her first vet visit, she weighed in at a whopping 235 grams (that is just a half a pound)!  On August 5th, she opened one of her eyes for the first time!  To this day, she has the most beautiful crystal blue eyes!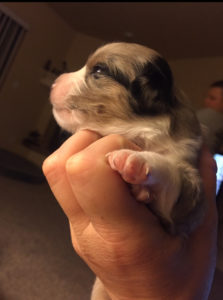 Her name comes from one of my favorite books – To Kill A Mockingbird.  And 'Scout' fits her perfect!  She is a really good girl, with a little mischief thrown in every now and again.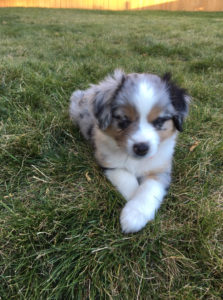 It is hard to believe she is already 2 years old today!  She celebrated with a little (dog food) cake, and completely enjoyed it!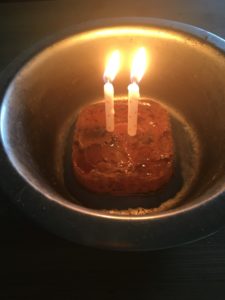 In honor of her birthday, I thought it would be fun to share her first two years…
Two Years of Scout in Pictures
"You're off to Great Places!  Today is your day!  Your mountain is waiting, so…get on your way!" – Dr.Seuss