When life gives you lemons…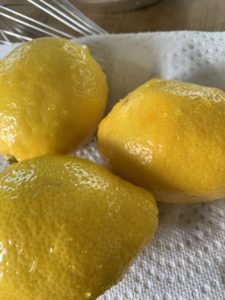 It is probably best to NOT try to turn your favorite Lemon Bar recipe into something healthy…
I am here to tell you, that living in the time of a pandemic, does NOT make everyone a baker.  I mean, I was baking long before quarantine, and I like to think that I am actually not that bad at it.  I have even made a few of my own recipes 🙂  But, every time I scroll through my news feed or through You Tube videos, I see all of these people posting about how being stuck at home has turned them into an overnight baking sensation.  They are making recipes up as they go, and they not only sound amazing, but they look amazing!  It took me forever to make up a scone recipe that I loved – literally months.  Not to mention the countless ingredients I wasted trying to get there.
I have a Lemon Bar recipe that I love!  It is not my recipe, but over the years, when I get a craving for those sweet, tart, buttery bars, I reach for it.  The paper is stained and fading from so much use.
As the recipe stands, it is not the healthiest (which could totally explain why it is so delicious).  It also contains eggs – which I have an allergy to.  Sadly.
So…I decided to give my favorite Lemon Bar recipe a little makeover.  It would be a healthy Lemon Bar recipe.  I would be just as good as everyone else at whipping up a kitchen creation.  Don't worry, at the end of this post, you will get the original recipe 🙂  I did however, make this mess, so I figured I may as well post it…
Healthy Lemon Bars      *Do not try this at home – it is not very good, and you will regret it.
Lets start with ingredients –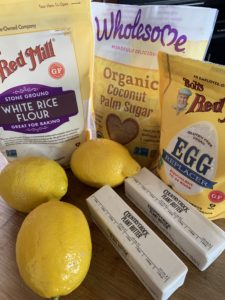 1 cup plant butter (softened)
2 cups coconut sugar (divided into 1/2 c and 1 1/2 c)
2 cups + 4 T rice flour
4 T egg substitute
2 lemons, zested and juiced
Sounded good to me, so far 🙂
Now, the directions –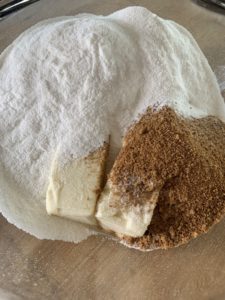 In a medium bowl, add the butter, 2 cups of the rice flour and 1/2 cup of the coconut sugar.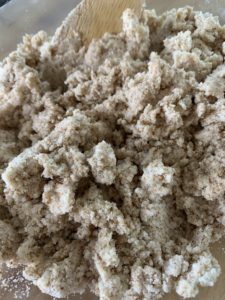 Mix until well blended.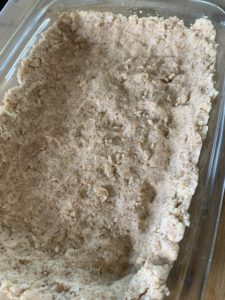 Press into the bottom of a well greased 9×13 pan.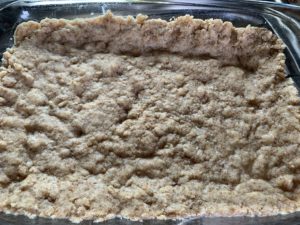 Bake for about 20 minutes in an oven that has been preheated to 350 degrees.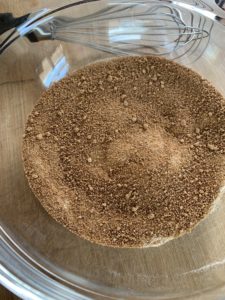 While the crust is baking, in a separate bowl, add the remaining coconut sugar and the 4 T of rice flour.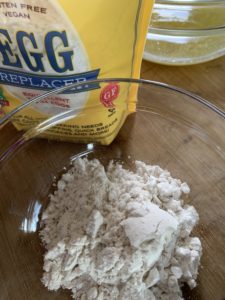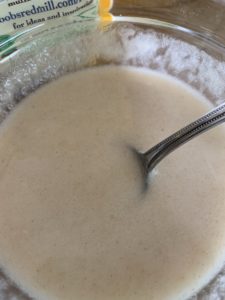 In a small bowl, add 4 T of water to the egg substitute.  Stir and let sit.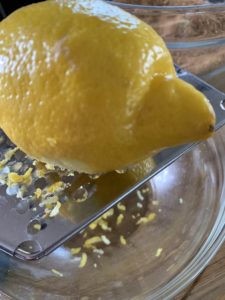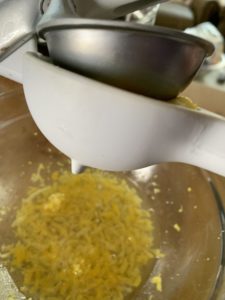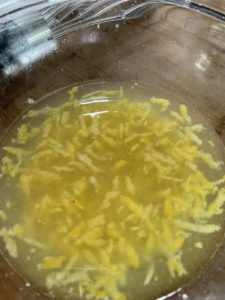 Also, zest and juice your lemons into another small bowl.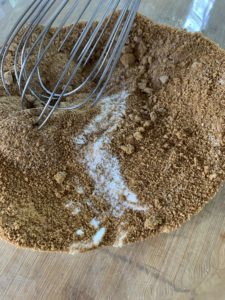 Whisk together the rice flour and coconut sugar.  Stop and question yourself whether the coconut sugar was a good idea for this particular recipe.  Decide it will be fine.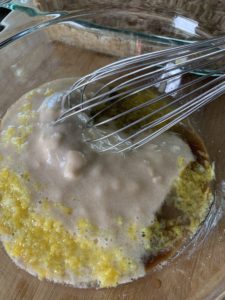 Add the 4 T egg substitute, lemon zest and lemon juice.  Whisk together until well combined.  Question the coconut sugar again.  Decide it will still taste like lemon bars.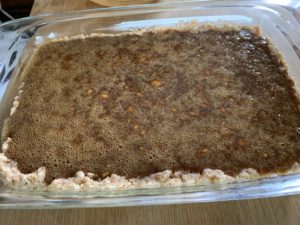 Pour over the crust.  Do not bother questioning the sugar choice anymore.  It should not look like this.  Tell yourself what matters, is how it tastes.  It will taste good.  Besides, not following through at this point would be silly.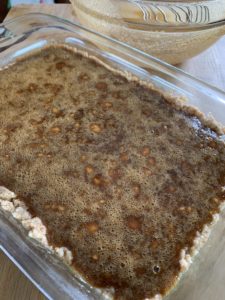 Those chunks?  They should not be there….I let my egg substitute sit too long while I stressed over my sugar choice.
Place the pan back in the oven for an additional 20 minutes.  Tell yourself "at least it smells good"!
As you clean up your dishes, taste the batter.  Realize, you cannot taste any lemon.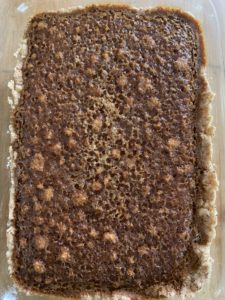 Remove the bars from the oven.  I am not sure what these look like, but it is not lemon bars!  I am not even sure they smell good at this point.  They have a kind of sweet, burnt smell….but they are not burnt.
Maybe as they cool, they will somehow begin to develop a lemony taste.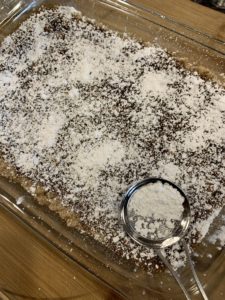 Hide the brown color by sifting confectioners sugar over it after it has completely cooled.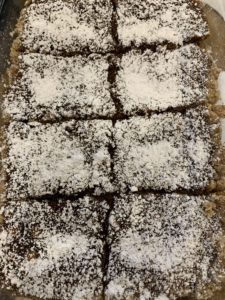 I feel like I made powdered brownies.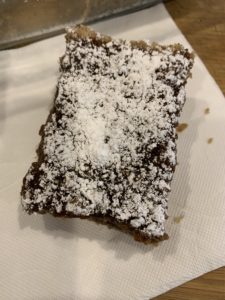 Serve them on a napkin, because you are not sure if they are worthy of a plate.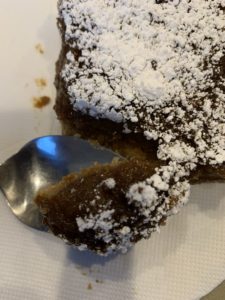 Taste.
If you were blindfolded and fed this, what would it taste like?  Not. A. Lemon. Bar.  Not even close.
I could not eat even the one square.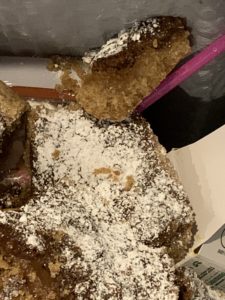 Toss in trash.  Be sad that not only was that a waste of time and ingredients, but, there is also nothing for dessert now.
I think my mistake with that recipe – I know my mistake – was the coconut sugar.  If I had only used regular sugar, I think the rest of the substituted ingredients would have been fine.  However, I will stick with the original recipe for now, and not try to change it up.  Some recipes are better left alone.
Lemon Bars the original recipe
Ingredients:
1 c butter (softened)
1/2 c sugar
2 c flour
4 eggs
1 1/2 c sugar
4 T flour
2 lemons, juiced
In a bowl, blend together butter, 2 c flour and 1/2 c sugar.  Press into bottom of an ungreased 13×9 pan.  Bake 20 minutes at 350.
In a separate bowl, whisk together the remaining 1 1/2 c sugar and 1/4 c flour.  Whisk in eggs and lemon juice.  Pour over baked crust.  Bake 20 minutes.
Cut into squares when cooled.
THESE are amazing!
I have also made these, changing out the lemons for limes and oranges.  They all turn out perfect every time!  I would love to give credit for this recipe, but I wrote it down years ago, and I have no idea where I got it from.  I wish I had pictures of past bars to share with you…unfortunately, all I have is my lemon bar fail pics to leave you with…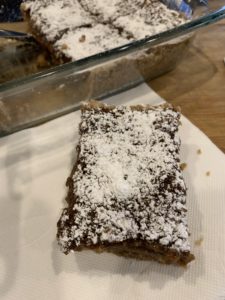 Obviously, it will take more than a pandemic to turn me into a Master Baker 🙂