Nature Walks and Kayaking
"There's a great big hunk 
of world out there
with no fence around it" 
                                                                                                              -Lady and the Tramp
In this post, I am actually going to combine several outings.  They are just a couple of nature walks and a little kayaking, but even though they were smaller outings, they were fun adventures that I want to share!    I also like to include a little history on places when I can, so hopefully there will be a little of that as well 🙂
Nature Walk – Cheyenne, Wyoming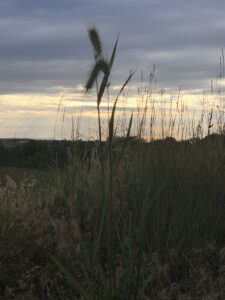 We spent the month of July in Cheyenne, Wyoming.  The time there went by pretty quick.  We were able to get out and explore a little while we were there, and a few of those outings were nature hikes right near the RV park.  The park itself was situated right in the middle of what seemed like its own natural habitat!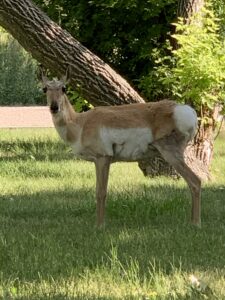 Most days, there was no need to even leave the park – nature walked right into your site!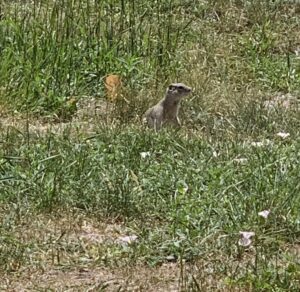 But, it is always exciting to get out and stomp around to see what you can find!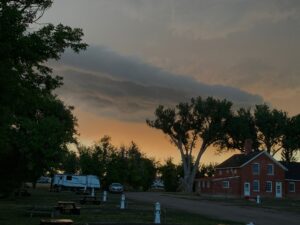 The Ft. D.A. Russell Campground is located on the military installation – F.E. Warren AFB in Cheyenne.  This base was established in 1867 as Fort D.A. Russell.  Within ten years, the troops from Fort Russell would find themselves in the middle of the Great Sioux Indian Wars (the same wars in which General Custer was defeated).  By 1885, the post was home to eight infantry companies.  The Army built more than 200 brick buildings, as well as stables that kept over 20,000 horses and mules.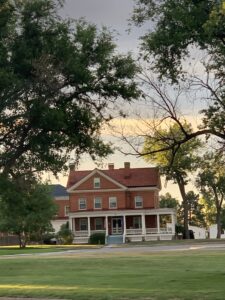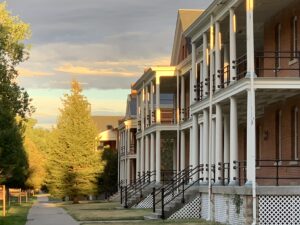 The majority of these buildings are not only still standing today,  they are still in use today!  In 1975, the base was designated a National Historic Landmark.  It is the oldest active military installation in the US Air Force.  Just walking around the base is exciting!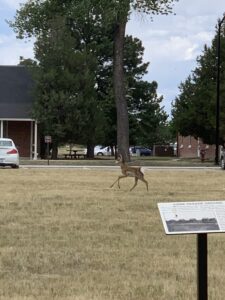 There is so much history in all of the buildings (a lot of them have signs telling about what the building was originally used for).  We spent many days just walking the base and checking out all of the original structures.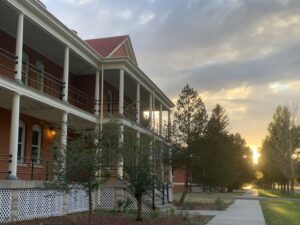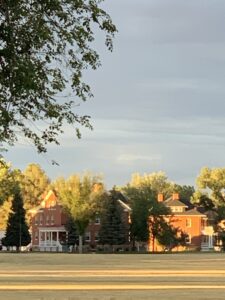 The base was built along a branch of the Platte River, and is surrounded by woods and creek beds.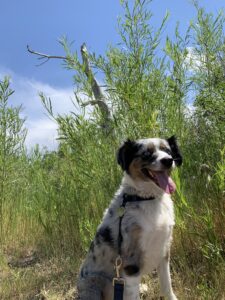 It is along these creeks and in the woods that surround the campground, that we found some great areas to hike around in!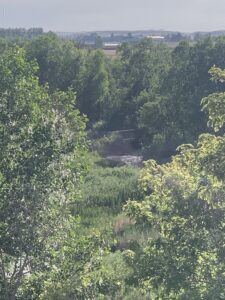 The downside to nature hiking in this area – ticks!  Though I never found any on myself (or on Scout), I couldn't shake the creepy crawly feeling you get after pushing through all the shrubbery, branches and leaves of the overgrown spots on the trails.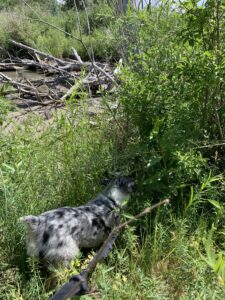 I got the feeling, not too many people hike around in the woods out there.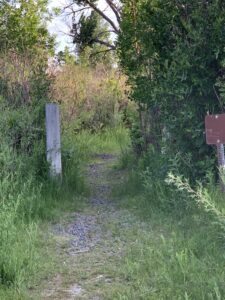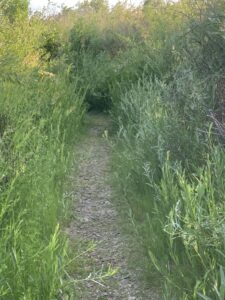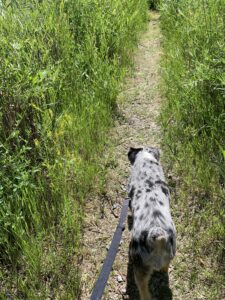 Though some of the trails are overgrown, they are still marked, and most are accessible.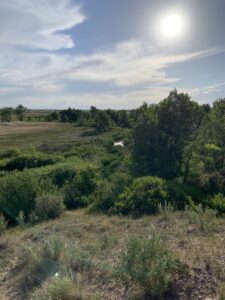 I went in search of what I thought was a wooden bridge that I could see from atop a hill.  In all of my hikes, I never did find that bridge.  I did find what looked to be like a small lake or a pond though.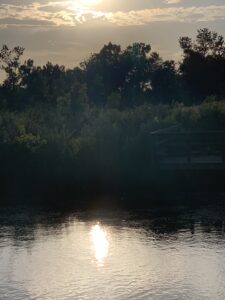 This pond had history to it as well!  Pump House Pond, as it is called, dates all the way back to the late 1800's.  It was hand dug by the military, and was used as the main source of drinking water (back then, not today).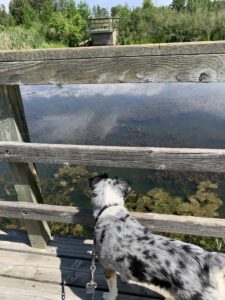 Today, there are two small piers on either side of it, and they allow fishing – though I am not sure too many people even know of its existence.  I visited this spot several times, and every time I saw something different.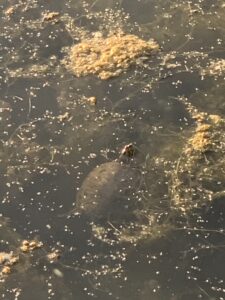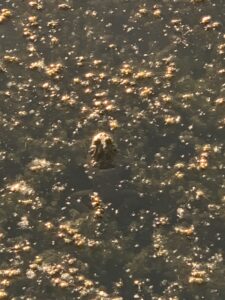 The pond is full of life – everything from fish to frogs to turtles!  Not to mention the plant life and the many different bird species!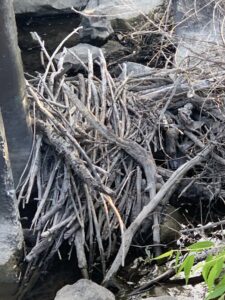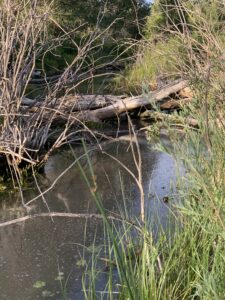 Walking along through the trails, we saw plenty of beaver dams, as well as the beaver themselves (I was never quick enough with the camera though!).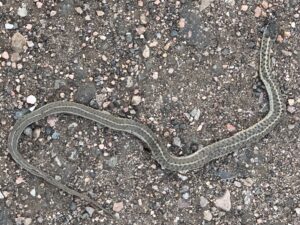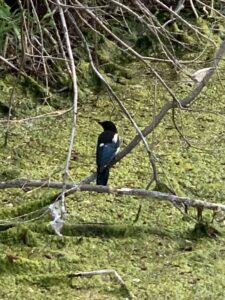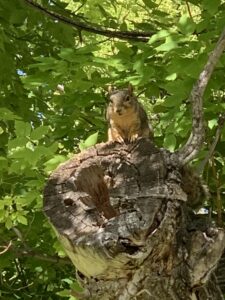 This whole area provides a habitat for a lot of different animals, including antelope. white tail, jack rabbits, squirrels,  coyotes, beaver, snakes, bats and birds.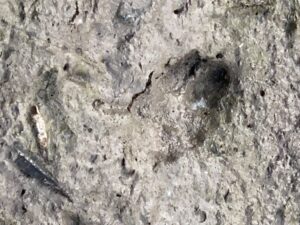 If you look, you can see tracks literally everywhere.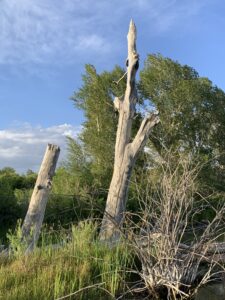 The trails here were a great place to just go out, walk around and lose yourself in nature for a couple of hours.  Follow them as they wind their way through the woods, or follow them to the open fields.  Either way, you will be sure to enjoy a really great nature walk!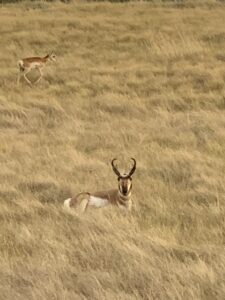 Boise River Greenbelt – Boise, Idaho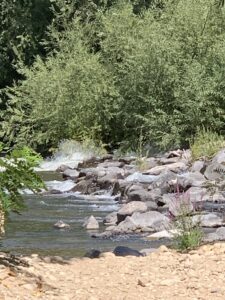 From Wyoming, we made our way north, up to Idaho.  One of my favorite things to do here, is to go hiking.  There is no shortage of trails in and around Boise.  Every time I come here, we find new spots to hike at.  This time, one of those hikes, was a nature walk along a section of the Boise River Greenbelt.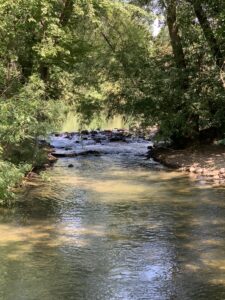 Fifty years ago, the Boise River was not the same attractive river that is today, and there was definitely no greenbelt at that time either.  In fact, The Boise River was considered the "back door" of Boise, and for many years, it was where the city dumped its raw sewage and waste.  Slaughterhouses that sat along the riverbanks, also washed blood into the river.  Could you imagine floating the river back then, with all the sewage and slaughterhouse fodder floating around?  Around 1967, the Boise City Council approached Washington DC regarding funding to begin a Greenbelt Project (they had already built a water treatment plant).  Funding was awarded, and by 1969, the project was underway.  It was actually met by resistance however.  People who lived along the river, did not want to be told what to do with their land.  The committee members were met with shotguns.  They were not deterred however.  They continued to pursue the project, and by 1997, the Greenbelt was nearing completion.
The Boise River Greenbelt spans a distance of about fifty miles.  Twenty-five of those miles are officially maintained by the city of Boise.  The rest of the sections, are maintained by the cities that they run through.  It begins at Lucky Peak, winds it way through Ada County, Boise, Garden City and the city of Eagle.
The trail is perfect for walking, jogging and biking.  It is also a dog friendly trail, which is always a plus!
We picked the trail up in Garden City.  It was a really hot day when we went, and after about the first few miles, we were wishing we had started out earlier.  Still, it was a great hike, and most of it was pretty well shaded.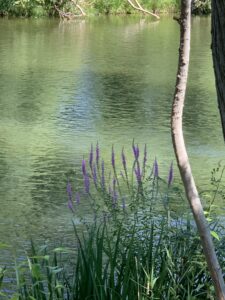 The trail runs right along the Boise River.  The section of trail that we were walking is lined on one side by large, beautiful houses, with landscaped backyards that face the trail.  On the other side of the trail, is the Boise River.  We made our way down to the water several times.  The river has a pretty swift current with a few small rapids in some spots.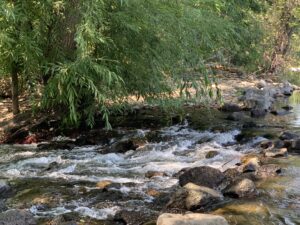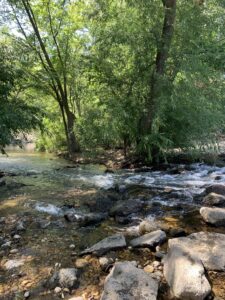 Along the river, we saw plenty of ducks, fish and even a snake or two, swimming around.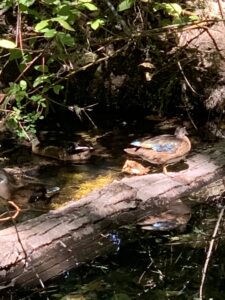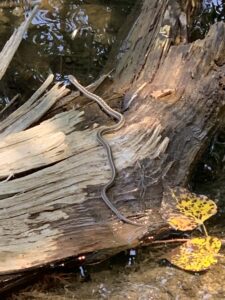 The river along the Greenbelt is a popular spot for people to drop a fishing line, or fly fish.  There are plenty of Whitefish, Trout and Bass to be caught here!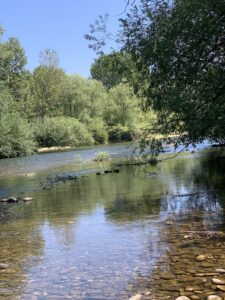 The Greenbelt is also a great spot for people to bird watch as they hike their way through the trails.  If you hike here in the winter, keep an eye out for Bald Eagles – it is a winter migration area for them!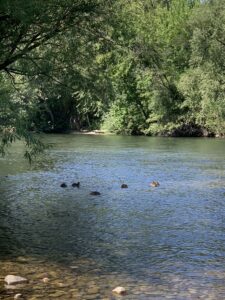 There is no shortage of foliage either!  While Fall seems to be the favorite season for foliage along the Greenbelt, there was plenty of pretty foliage and flowers the day we went.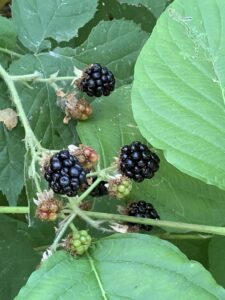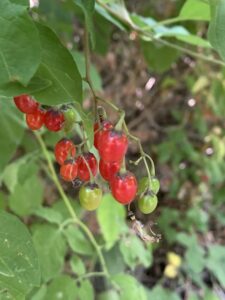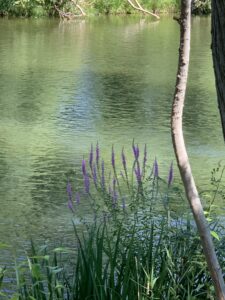 The trail is lined with Blackberries, Wild Roses (Dwarf Roses), Purple Loosestrife (it's a weed, but it's a pretty weed), Black Eyed Susans, Cattails and Oregon Grapes, just to name a few.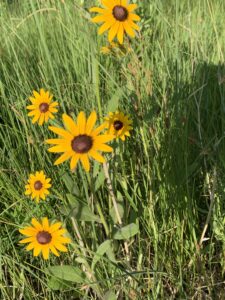 If you're thinking of going out and hiking alone, don't worry, there are safety features set up all along the way!  (This is not to suggest you let your guard down, always be aware of who and what is around).  Apparently, the Greenbelt, while much appreciated by outdoor enthusiasts, went through a "dark period".  in the late 1990's, early 2000's, the Greenbelt was the location for several high profile crimes in the area.  These violent crimes, led to a Greenbelt Patrol, as well as lighting, emergency call boxes, and mile markers so that if you need to let someone know your exact location, you can.
Today, the Greenbelt serves as a safe place to get out and enjoy nature.
Kayaking at Lucky Peak – Boise, Idaho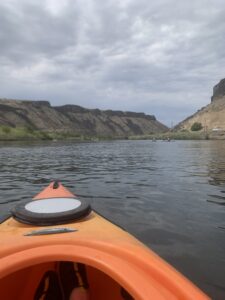 There is something so exciting about kayaking in new places.  Kayaking is one of those activities that can be exciting and relaxing, all at the same time.  This past weekend, we drove out to Lucky Peak State Park, and put the kayaks in!
Lucky Peak Reservoir and Dam got its name from Shaw Mountain – nicknamed Lucky Peak.  The mountain got its nickname from the gold that was once found there.  When the Dam was built by the Army Corps of Engineers, they tend to name their projects after landmarks, and for this project, they chose Lucky Peak.  Sort of an anti-climatic story I suppose, but they can't all be exciting…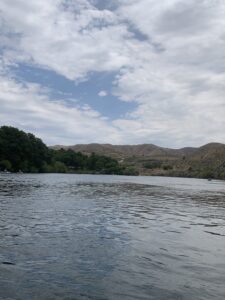 What IS exciting, is paddling down the Boise River which feeds into and out of the Reservoir and Lake.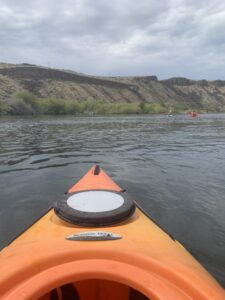 The put in and take out are in the same area (unless you choose to take out further down the river).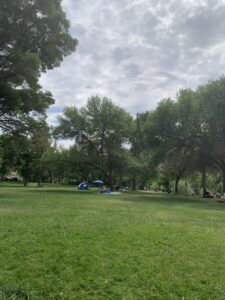 The park area consists of "day camping" sites (there is no overnight camping), with picnic tables, grills and plenty of grass area to set up chairs, blankets, kayaks and SUP's.  They also have a life jacket display, with life jackets for borrowing, if you find you are in need of one.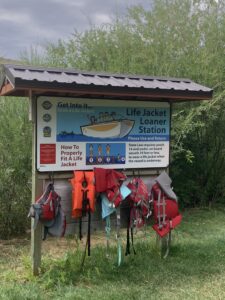 There are an abundance of Whitefish and Trout that are in this section of river, and you can see them jumping all day long.  It is also pretty common to see Great Blue Herons and Eagles up above, flying in and out of the canyons.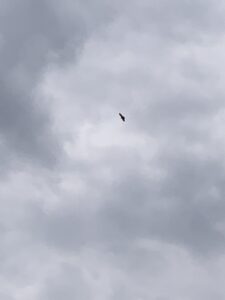 This section of river runs through the foothills just east of Boise, and is surrounded by canyon walls and cliffs.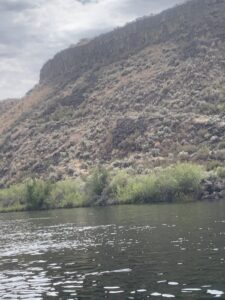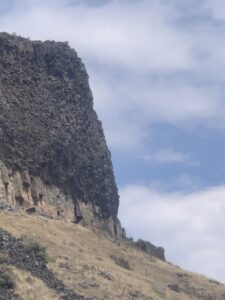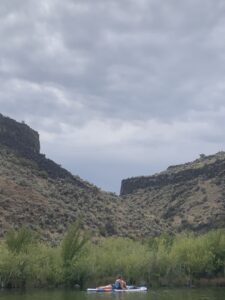 The day we went, it was pretty crowded, especially at the put in / take out point, but paddle a short way down river, and it begins to open up.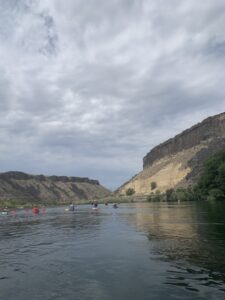 It was a perfect day to be out on the river, overcast skies made the heat of the day bearable.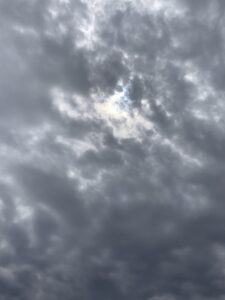 We were a little limited on time, but were able to get about 3 or 4 hours of great paddling time in!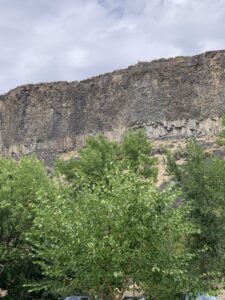 These were a few of the little "day adventures" that I got to enjoy this past month.  There is nothing better than to get outside and lose yourself in the great outdoors, no matter how big or small the adventure.  Like Tramp said, there really is a great big hunk of world out there…..it is just waiting to be explored 🙂