Training For A Full Marathon Part 2 – Weeks 5-10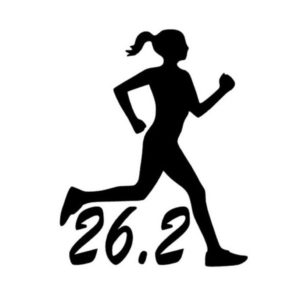 It's official!  As of this post, I am signed up for my FIRST FULL MARATHON!!  I looked at so many marathons and their websites over the past few months, that I was starting to worry I would never be able to pick one.  I was looking for certain aspects in the race, and finding one that fit everything I was looking for proved a little more difficult than I had expected.  I was looking at time limits, location, amount of participants, time of year, and cost.
A lot of the races I looked at (and briefly considered), had time limits that I was not positive I could meet.  Others were races that appeared to be for mostly elite runners (which I am not).  Some were just so huge (Chicago), that I didn't feel it would be a good race for a first marathon.  After looking at what seemed like a never ending list, I finally made a decision!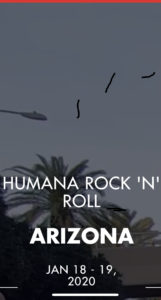 I am all signed up for the Arizona Rock 'N' Roll Marathon in January 2020!  I had hoped to do my first one during this year, but this race had everything I was looking for, and January isn't too far into the new year!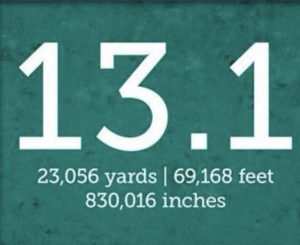 Not only did I sign up for my first marathon, but I signed up for another National Park Half Marathon as well. 🙂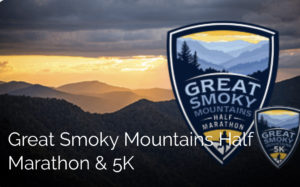 I am all signed up for the Smoky Mountain Black Bear Double, which is both the Half Marathon and 5K, in September!
I am super excited about both!
Because I am now training for both races, and because my full marathon is further out than I initially thought it would be, I have had to make a few adjustments in my training.
Weeks 5-10 Activity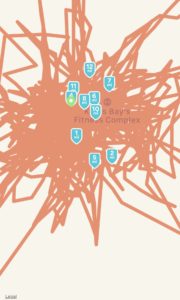 I have continued to make Monday, Wednesday and Friday my running days.  I continued at first with doing my 2 short and 1 long run, increasing my distance on my long run days.  However, when I decided to sign up for the Half Marathon in September, I decided I needed to watch my increase in distance.  When my long run became an 11 mile run, I decided I needed to stop increasing at that point, and start to focus more on the type of running I was doing.
The weather here has gotten very hot and humid, making activity of any kind, hard to do outside.  I decided the treadmill would be an okay option for working on speed and inclines, so weeks 5-10 have mostly been inside the gym.  The downside to using the treadmill, is that on days when I do run for longer than an hour, I have to restart the treadmill – they are only good for an hour before they end the workout.  I have also found that a good running playlist or a good podcast work wonders when you don't have the scenery of outdoors.
I have been mostly keeping my run to an hour.  I use one day to work on speed during that hour.  On the day I do this, I will run at a comfortable pace for 3 minutes, and then sprint for 1 minute.  At about the half hour mark, I will run comfortable for 2 minutes and sprint for 2 minutes (it doesn't sound like much – but, it is more difficult than it sounds).
I use another day to work on "hills".  Luckily, the treadmills have a hill workout built into them, and I can choose the amount of incline, as well as my pace to run it.  I know this is somewhat different from actually running hills, but I make it work.  I believe the half marathon is completely uphill.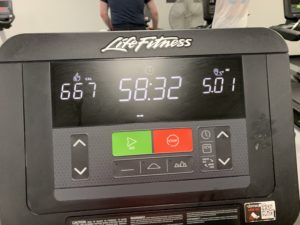 On my third running day, I run to see how far I can get within that hour.  I also use this run to focus on my breathing and my form.  The goal is to increase my distance within the hour each week.  I ended my 10th week, with a little over 5 miles in 1 hour.  My goal is to get 6 miles in one hour.
Weeks 5-10 Nutrition
Runger.  It's a real thing, I am sure of it.  Runner hunger (runger), is when you are always hungry and want to eat everything and anything following a run.  In an effort to help keep my nutrition in check, I decided to download an app that would show me where I was at, not just with calories, but with my macros like carbs, proteins and fats.  I downloaded My Macros+ to help with this.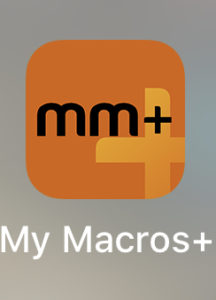 If I do not eat properly, I find that my running really takes a hit.  I tire easily, and I feel completely depleted by midday.  I have made a huge effort in making sure I am eating enough of the foods that will help me run better.  So far, I have actually felt good after every run!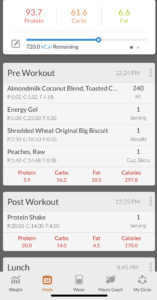 I know a lot of people like to do their carb loading on the day of their running.  I have found, that for me, I run better if I do my carb loading the day (evening really), before my run day.  I usually follow up with a smaller, high carb, pre-workout meal about an hour before I run.   After my run, I have a protein shake for a post-work out snack.  This seems to be working pretty good for me so far.  🙂  The key is to not only make sure I am eating, but that I am eating correctly.
So, that's what I have been doing for weeks 5-10.  While I will still have some days where I run for 2 or more hours, I will probably limit those until after the half marathon.  I do not really want to exceed 11 miles for a long run, prior to the half.  Once the half is over, my long runs will become longer than 11 miles – though I'm not sure yet, how much longer.  I do watch a LOT of You Tube videos on running, and a lot of them recommend keeping your long runs to a certain distance.  I am of the mindset, that, if you can run a half, you can run a whole, so I probably won't need to run 20 mile long runs every week.  That would be a lot!
Every runner is different, so I just try and figure out what works for me, and go with it.  So far, it seems to be working 🙂