Winter Garden Aglow In Boise, Idaho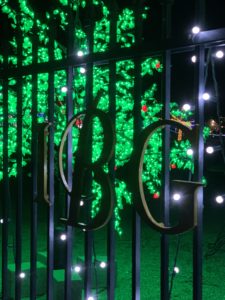 "Christmas is a togethery sort of holiday" – Winnie the Pooh
One of my favorite togethery things to do at Christmas, is to drive around and look at all of the Christmas lights.  This year, I got to experience the Winter Garden Aglow in downtown Boise!  What an incredible display of lights!
Situated on over 50 acres in downtown Boise, the Winter Garden Aglow is on display at the Idaho Botanical Garden (IBG).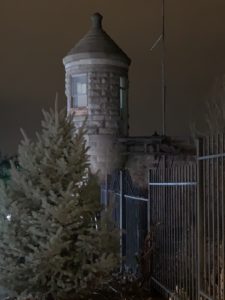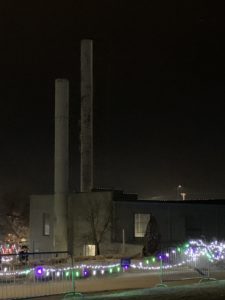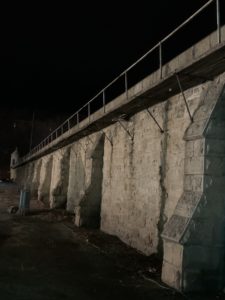 The IBG is actually located on what used to be the farm and nursery land for the Old Idaho State Penitentiary.  In 1973, the penitentiary closed, and this land was unoccupied for more than 10 years.  In 1984, the Idaho Botanical Gardens were created on this property.  The old guard tower still remains within the IBG.  The area that is now The Rose Garden, was actually the site where prison executions took place (a little non-festive history here).
For the past 23 years, the IBG has decorated the garden grounds at Christmas time, calling it the Winter Garden Aglow.
When it first began, they started with only about 10,000 lights.  This year, they have their largest display, with over 500,000 lights as well as interactive displays.
In all honesty, the excitement begins before you even reach the Garden.  Downtown Boise is all lit up as well!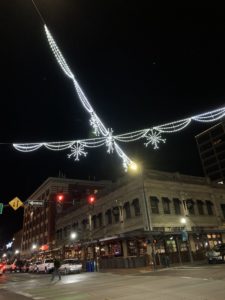 Lights strung across intersections,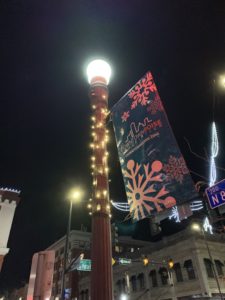 lamp posts with garlands and lights,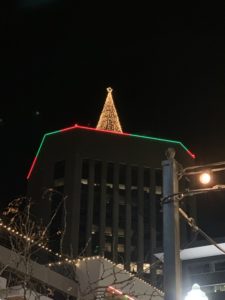 even a gigantic Christmas tree lit up on top of one of the large banks, overlooking the city.
By the time you reach the Garden gate, you can't help but feel festive already!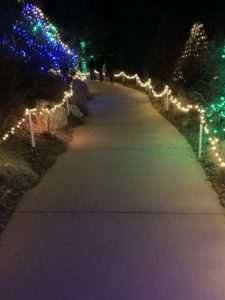 Once inside, walking paths are lit to show you the way, as you wind through the many different gardens and areas…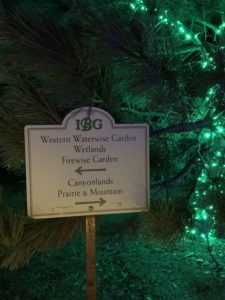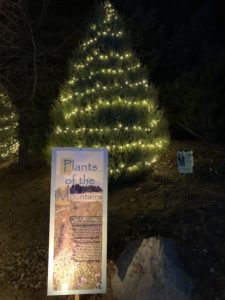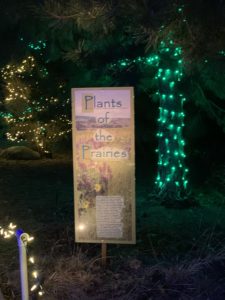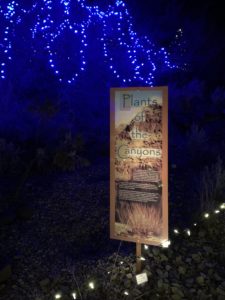 Even the little Garden Store is decorated and lit up…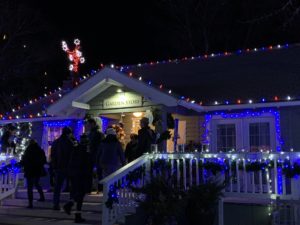 Stop in and grab a little souvenir or cute little garden Christmas gift (or just go in to warm up), they have a lot of cute things in this little shop!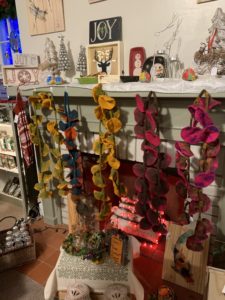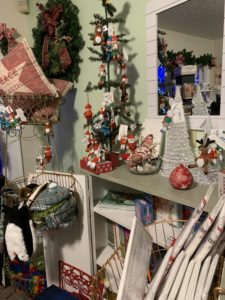 If you don't make it inside to warm up, don't worry – all along the way, you will find fire barrels to stand next to and warm yourself up…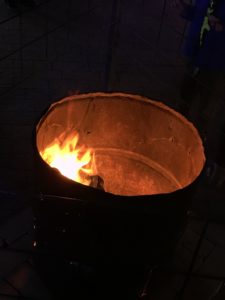 In addition to the fire barrels, there are places you can get warm ciders, hot cocoas and coffees, popcorn, s'mores, mulled ciders and beer, and more, to help warm you from the inside, out 🙂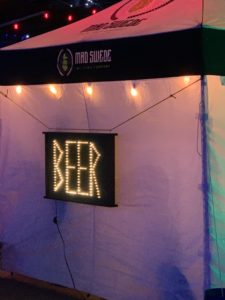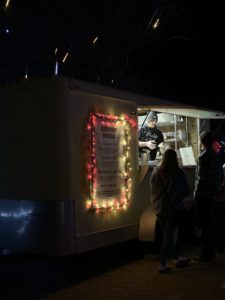 Plan to spend at least a couple of hours here, winding your way through all of the paths.  There are so many trees, structures, bridges and interactive attractions to see, you want enough time to see them all!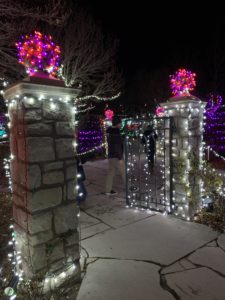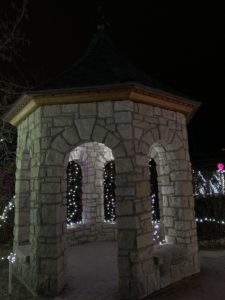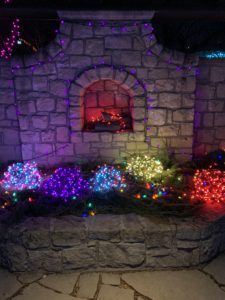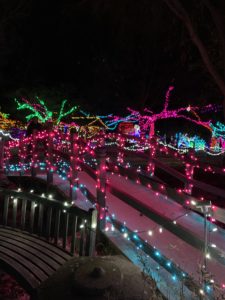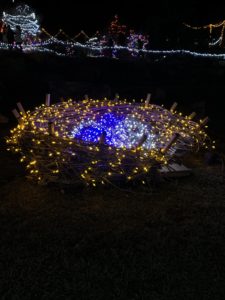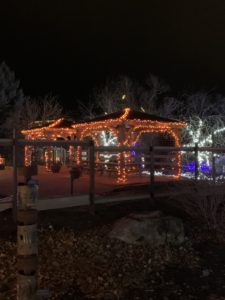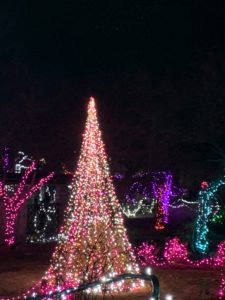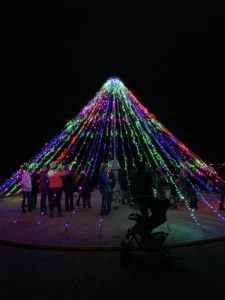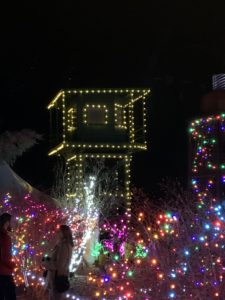 Of course, what would a Christmas display be without a visit to Santa Claus?!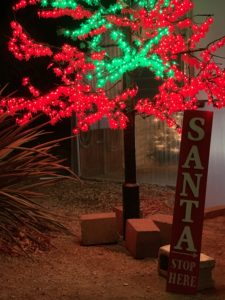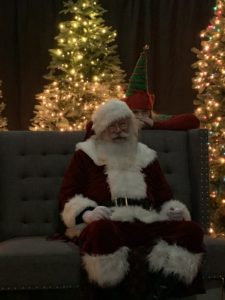 But don't wait too long, or he will be gone!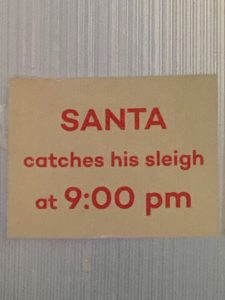 Before you leave, make sure you make your way to the top of the Lewis and Clark Native Plant Garden…
From here you can get a birds eye view of the IBG,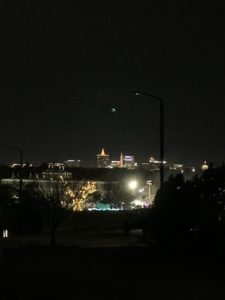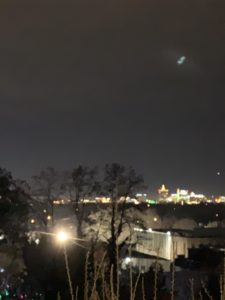 as well as downtown Boise!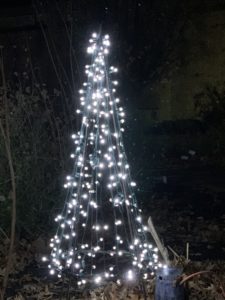 What a great way to spend a togethery evening and feel the holiday spirit!
Don't forget to click here to visit and follow us on our Instagram page for more pictures!