Hummus Where The Heart Is ❤️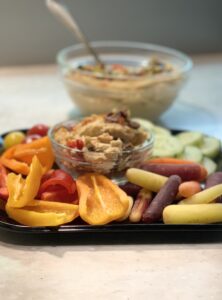 If you love hummus, but normally buy it, you are going to love this recipe!  It is so quick and easy to make – you more than likely have most of the ingredients already!  It tastes so much fresher than store bought, and it is also, so much cheaper!
If you have never had hummus, then you should give it try!
Hummus is a dip – or a spread – that is made from chick peas and tahini (made from toasted, ground sesame). Store bought brands of hummus can vary in their ingredients, as well as their nutritional value.  By making it at home, you know exactly what you are getting in it!  Between the chick peas (which have been shown to help lower bad cholesterol) and tahini and olive oil (both of which supply healthy unsaturated fats), you'll be doing your heart a favor as well!
This recipe is for a Classic Hummus.  It is great as is, but you can also add to it, to make it as gourmet as you wish!  I gave Olive Hummus and Dark Chocolate Hummus a try, and they were both incredible!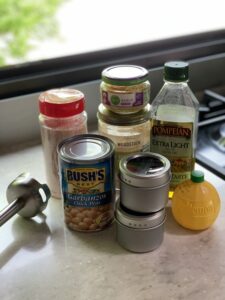 Classic Hummus
1 16 oz can Garbanzo Beans (aka Chick Peas)  Rinsed and drained
1/2 cup Tahini
5 T Lemon Juice (fresh or bottled)
4 T Olive Oil
2 T Minced Garlic
2 t Salt
2 t Cumin
1/2 t Smoked Paprika (you could also sub Cayenne if you prefer more kick)
Directions
Rinse your chick peas first.  I use my little salad spinner to rinse and dry them – just like the regular salad spinner, but scaled down for RV living  🙂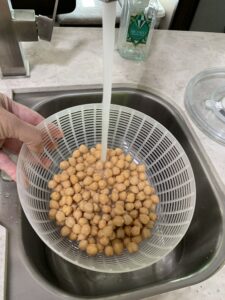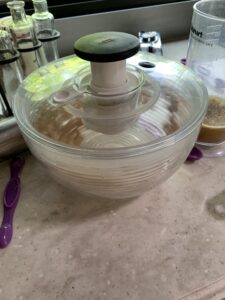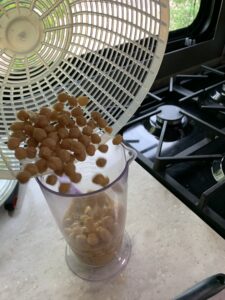 Next, make sure your tahini is well stirred.  The oil tends to separate.  I find it easiest to just stick my immersion blender into the jar and give it a whirl.  It stays mixed for a couple of weeks this way.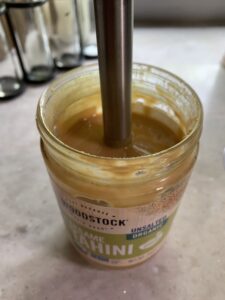 In a food processor or blender cup (I use my immersion blender and cup to make this), place all ingredients.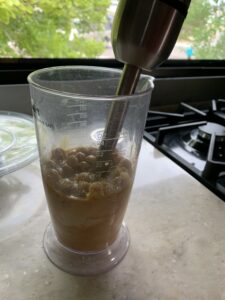 Blend until smooth.
Put in a bowl, and DONE!
That quick and easy!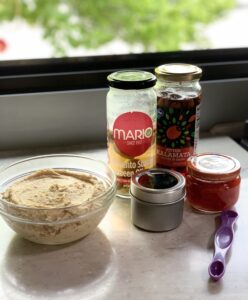 Olive Hummus
Once you have made your classic hummus, simply chop up about 4 large green olives (I use the large Martini Olives), about 8 Kalamata olives, and about a 1/2 t pimento.  Make a little well in the center of your hummus, and fill in with olives and pimento.  I sprinkle a little extra smoked paprika on it as well.  Let chill for a couple of hours.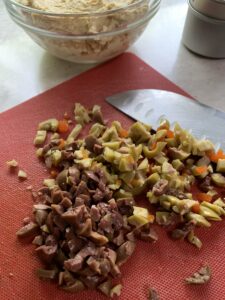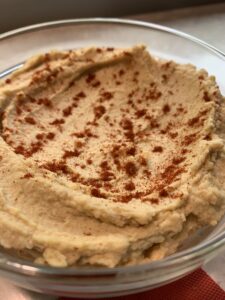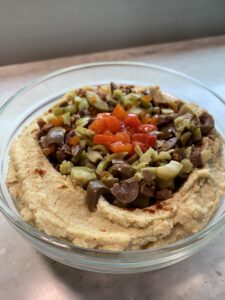 Serve with chopped veggies of your choice, crackers, or pita bread.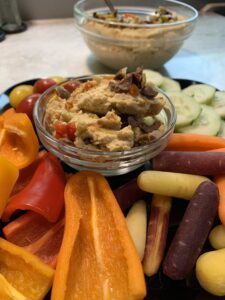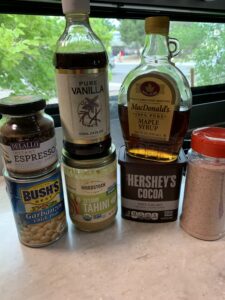 Dark Chocolate Hummus
1 16 oz can Garbanzo Beans (Chick Peas) Rinsed and drained
1/3 c Cocoa Powder
2 T Hot Water
6 T Real Maple Syrup
1/2 t Espresso Powder
2 t Vanilla Extract
1/2 t salt
Again, combine all ingredients into a blender cup or food processor.  Blend until smooth.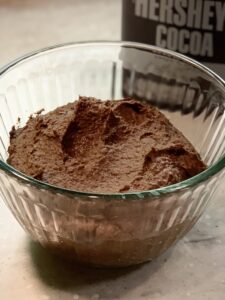 Cover and place in fridge overnight (this helps the cocoa really sink in).  Serve with fresh fruit, dried fruit, or for a sweet and salty combo, pretzels.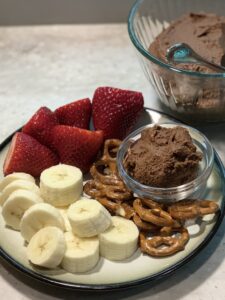 This makes a great snack for when you want something sweet, but healthy.  The cocoa is not overpowering, and it is not overly sweet.
There you have it!  Three delicious hummus recipes that not only will your taste buds thank you for, but your heart will as well!
And, if you found the title of this post funny, then you obviously have a great sense of hummus to begin with! ?