Pumpkin Roll With Cream Cheese Filling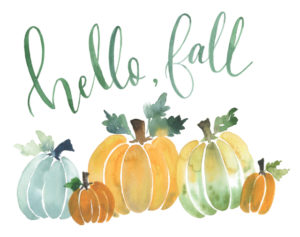 With this past Saturday being the first day of Fall, it was time to break out the pumpkin and make something really delicious!  If it wasn't for the fact that it is still hitting temps of 90 degrees here during the day, I would have also broke out the sweaters, boots, scarves and everything else that makes the transition from the warm days of Summer to the chilly afternoons of Fall, a little easier.  If my seasons could consist of only Summer and Fall, I would be happy!  I love Summer for its long, hot and sunny days.  I love Fall for all of its color, the crisp air, the boots and sweaters that I can't wait to unpack and everything pumpkin and apple!  In fact, I always feel like Fall is the official start of baking season – and baking season is the start of all things great!  What better way to start off the Fall baking season, than with a really delicious Pumpkin Roll!!  So turn up the oven (or, in my case, turn up the air conditioner because it is 92 degrees outside and I am about to turn the oven on), put on your favorite "hoodie jams" (there really is such a thing – aka, Fall music), and let's get baking!
For my Pumpkin Roll with Cream Cheese Filling, you will need:
A standard size cookie sheet
A clean towel (dish towel, flour sack towel, cheese cloth)
3/4 cup Flour
1/2 teaspoon Baking Powder
1/2 teaspoon Baking Soda
1/2 teaspoon Cinnamon
1/2 teaspoon Ground Cloves
1/4 teaspoon Salt
3 Eggs
1 cup Sugar
2/3 cup Pumpkin Puree
Chopped Walnuts or Pecans (optional)
Filling:
8 oz Cream Cheese (room temperature)
1 stick Butter (room temperature)
1 teaspoon Vanilla
1 cup Powdered Sugar
Step 1:
Preheat your oven to 350 degrees.   Prepare your baking sheet by placing wax paper on it, slightly overlapping the edges.
Step 2:
Measure your dry ingredients into bowls.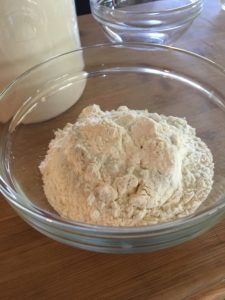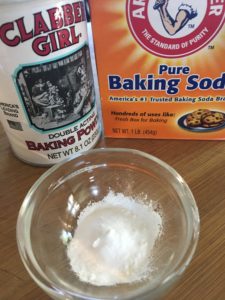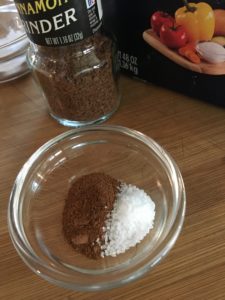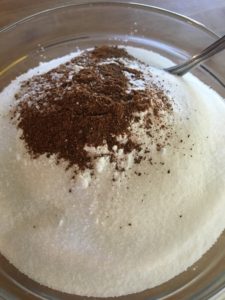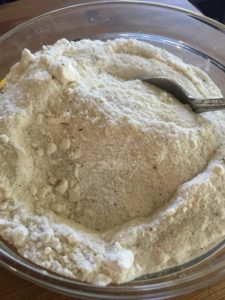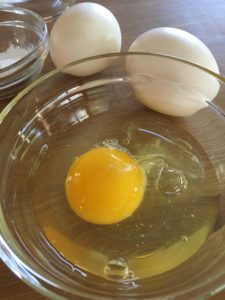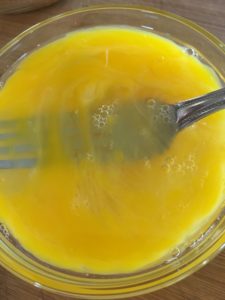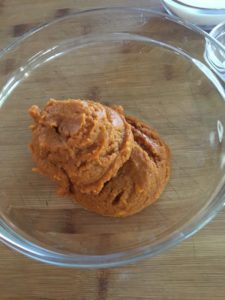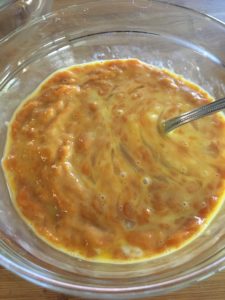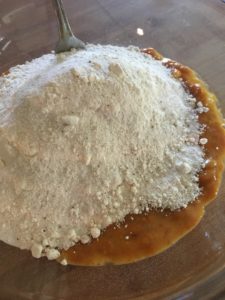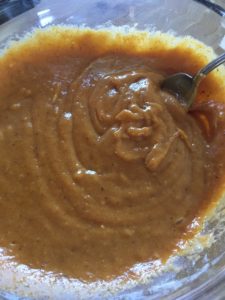 Step 3: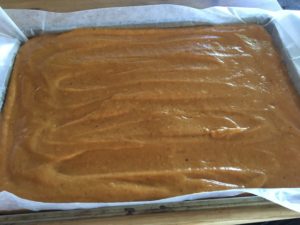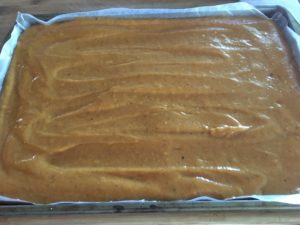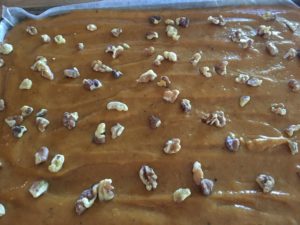 Step 4:
Bake at 350 degrees for about 20 minutes.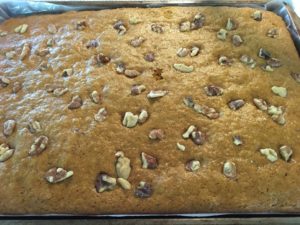 Step 5: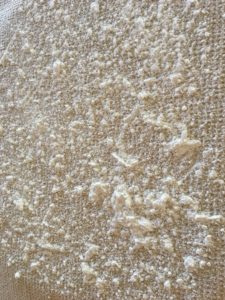 While the pumpkin roll is baking, prepare your surface for rolling the cake when it comes out of the oven.  I find it easiest to place my towel over a cutting board that is as large as, or larger than, the baking sheet.  Sprinkle the towel with powdered sugar until well covered.  The powdered sugar will prevent the pumpkin roll from sticking to the towel.
Step 6:
When the pumpkin roll is finished baking, remove from oven.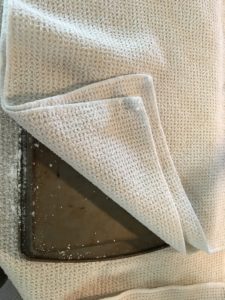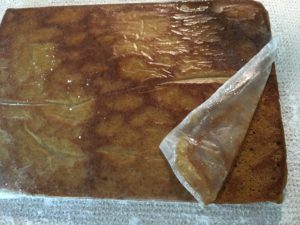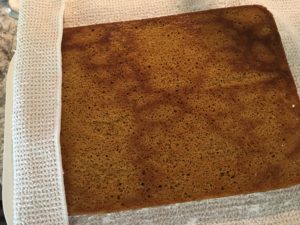 Once it is rolled, let it cool completely.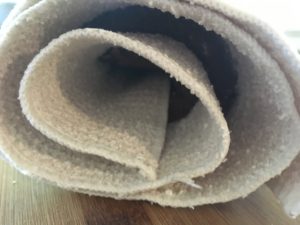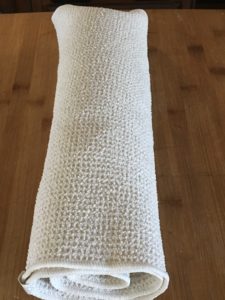 Now is a good time, while your pumpkin roll is cooling, to make your cream cheese filling.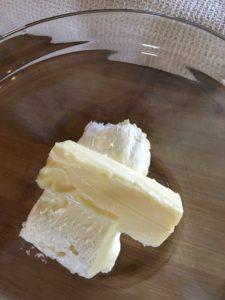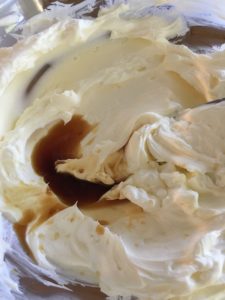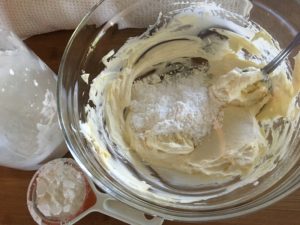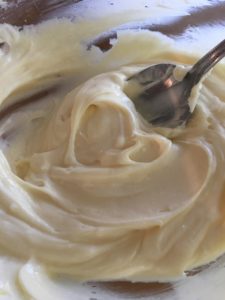 When your pumpkin roll is completely cooled, it is time to add the filling!
Step 1:
Gently unroll the towel and cake, until it is completely unrolled.  The end will remain folded over slightly.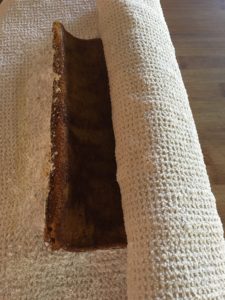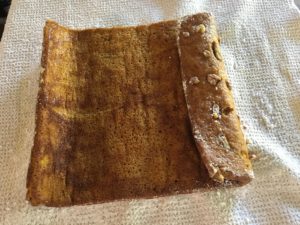 Step 2: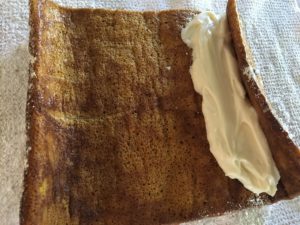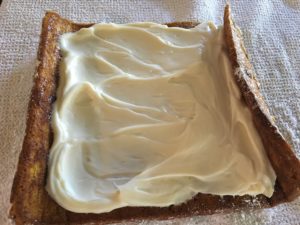 Step 3:
Starting with the edge that is folded over, re-roll the cake jelly roll style once more (without the towel).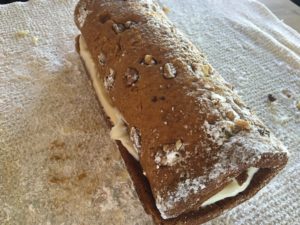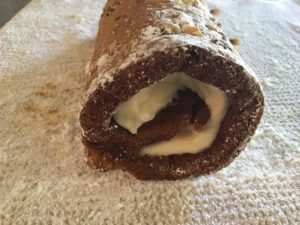 Step 4: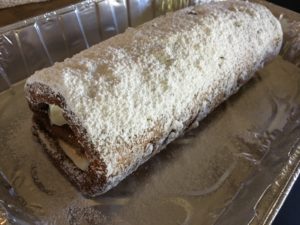 Now, is the best part!  Cut yourself a nice thick slice (the thicker the slice, the easier it cuts, really 🙂 ), pour yourself a nice hot cup of coffee, curl up with a blanket, and enjoy!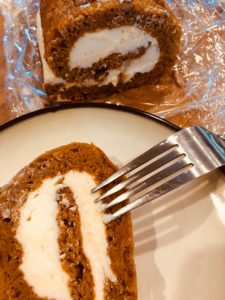 HAPPY FALL EVERYONE!!