Training For A Full Marathon Part 3 – Updates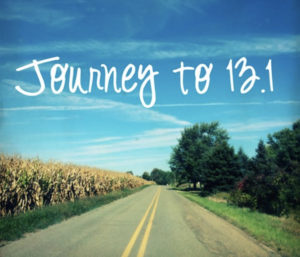 I cannot believe how quickly the Smoky Mountain Half is approaching!  As I have said in my previous posts, I have been focusing my training on the Half Marathon first.  Once I have completed the Smoky Mountain Half, I will be completely focused on my full marathon, coming up in January.
I had over a month where I was not able to get out and run, just because of how busy things were.  I managed to sneak in a workout here and there, but my running was really not happening for a little while.  I hate when that happens (and without fail, it DOES happen), because it can be hard to get back to where you left off, depending how much time has gone by.
Prior to taking a little time off, I was running about 12 miles in 2 hours (that had been my goal).  I had been running on a treadmill at the time due to the incredibly hot and humid Georgia weather.  I had wanted to start incorporating some strength training in with my running, but that did not happen while in Georgia.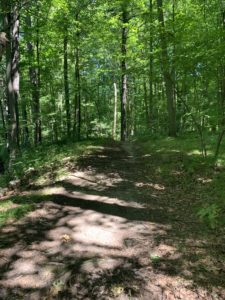 I am now in a climate that is allowing for outdoor running once again, and I am back into a really good routine that should have me ready to do well in the upcoming half!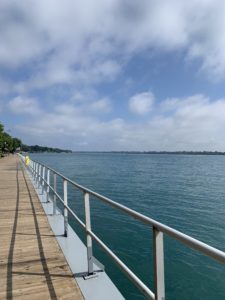 I was given a really great running plan that I have been working off of.  I have made a few small modifications to it, just to accommodate the distance I need to train with for a half.  Rather than doing several 2 – 2 1/2 hour runs between now and race day, I am aiming to do only one long run of that distance (up to about a 10 mile run) between now and race day.  For the majority of my runs, I will be running hour long runs, with the intent to get as close to 6 miles within that hour.
My goal is to finish the half in a time of 2:30:00, or less.  This race is primarily ALL uphill, so I have been trying to incorporate as much incline work as I can…it is NOT easy.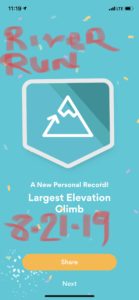 Incline running kills me.  I am currently running just over 5 miles in my hour – so I have work to do over the next couple weeks.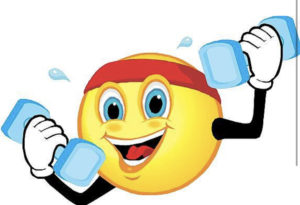 Strength Training
I have joined a local gym here, and I have a trainer working with me on my strength training.  Wow!  I always thought I was doing pretty good -?️‍♂️ and then I started lifting weights.  I found all of the muscles I wasn't using!  I am only meeting with my trainer once per week.  She has set me up with a strength training plan to work all of the muscle groups.  On the days that I meet with her, she runs me through a battery of different workouts (usually about six), and she works on my form while I do them.  This has been really helpful for me.
I will say, that I know one of the ways to judge how much "strength" I am gaining, is to take regular measurements.  She does this weekly on the day we meet.  I totally understand why she does this, but, I have made the decision that I am not going to have her tell me what those numbers are.  My whole reason for the strength training to begin with, is to improve my running, and just be fit.  I know that as long as I am doing my weight routines and running correctly, I am going to get where I need to be, for me.  The numbers, while probably helpful for her, only seem to add pressure on me.  I will let her do her job and keep numbers, and I will continue to listen to my body 🙂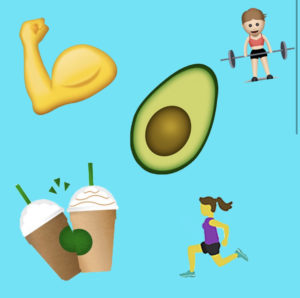 Nutrition
My nutrition has been tweaked a little to accommodate the increase in physical activity.  I have been pretty strict with myself making sure I am getting all of my nutrients that I need to sustain me for my running.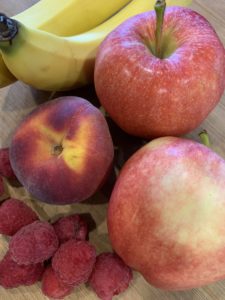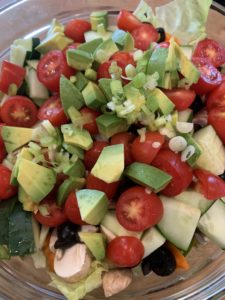 That means, for me, a lot of whole grains, veggies and fruits, plant based proteins, lean meats and fish.  Half of my daily carb intake is centered right around my workouts, and that seems to be working pretty well.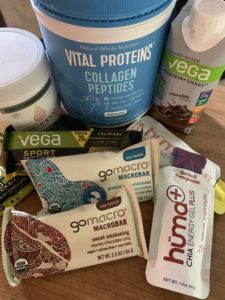 I have a couple of "go to" bars that make getting those calories and carbs in before and after my run, easy – without weighing me down or making me feel like I am running on a full stomach.  And, finally, lots and lots of water!! ? I am drinking about 100 ounces of water a day!  That is not to say that I don't allow myself something I really want…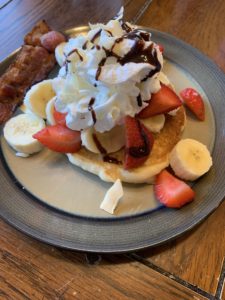 like the occasional latte or banana split pancake 🙂  But just occasional 🙂
So, that is where I am at right now in my training for my upcoming races.  The half will be here before I know it, and not only am I pretty excited for it, I am determined to be ready for it!!