2021 – Our Year In Review
"Sometimes you will never know the value of a moment,
until it becomes a memory"
                                                                                                                                          -Dr. Seuss
I cannot believe how fast this year has gone by!  When I look back through my photos, it hardly feels like it has been a year since last Christmas.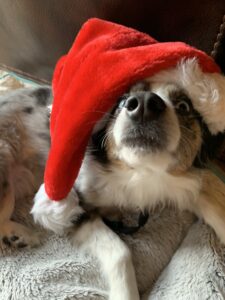 I can remember being a kid, and feeling like Christmas and summer vacation, lasted for so long!  The days felt longer, and the weeks didn't fly by.  Life in general, felt like it moved at a much slower pace.  Now, I wake up sometimes, and think "is today Tuesday or Wednesday?".  Only to realize, it is Thursday.  January morphs into February, which morphs into summer, which turns to Halloween, and before I know it, I'm writing my Year in Review blog.
So, here we are.  As we get ready to say goodbye to 2021, take a look back into your own photos, and remember this past year.  I'm willing to bet that there is a story or two in them that you have forgotten all about.  Here is our story for 2021:
January
While most people were preparing to hunker down for the big Nor' Easter snowstorm that swept up the East Coast last January, we were packing up, and hooking up the RV to try and beat the storm!  We had been staying at the famcamp on Andrews Air Force Base in Maryland.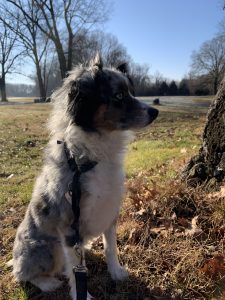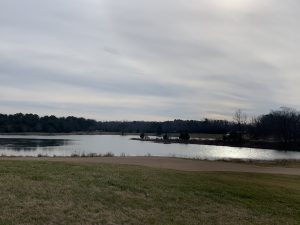 It was a great RV park, on a really nice base.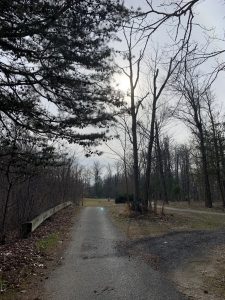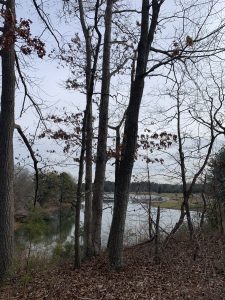 Lots of trails for walking or running, no shortage of delicious restaurants, and plenty of places to visit (D.C is just a short 20 minute drive).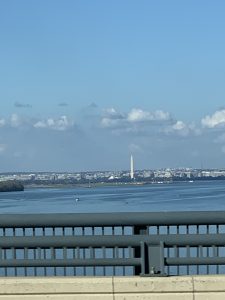 Before we left, we had the opportunity to watch the outgoing President fly off, and watch the incoming President fly in (regardless of where you stand politically, this is something worth seeing).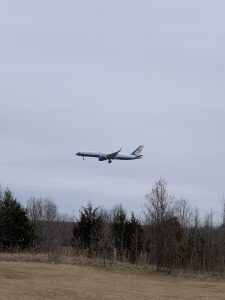 We watched right from the RV park too!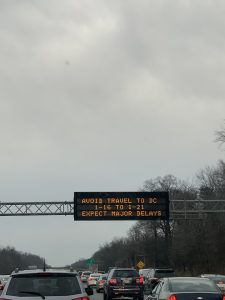 The biggest downfall to being here in this area, was probably the traffic.
Winter was coming,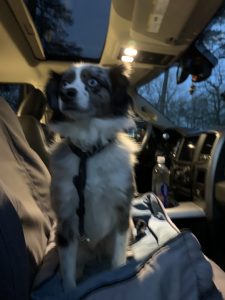 and we were heading West!
February
February brought us all the way to the West Coast!  Along the way, we dodged snow storms and rain storms.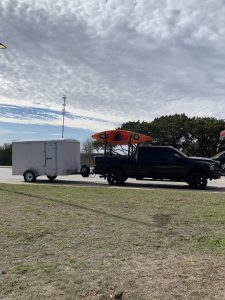 We drove until evening, pulling off into rest areas for the night, before they completely filled up.  Our first real "stop" came in Louisiana at a KOA just outside of Baton Rouge.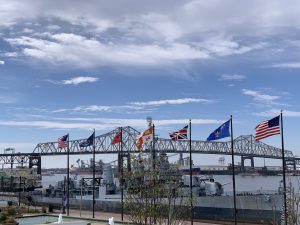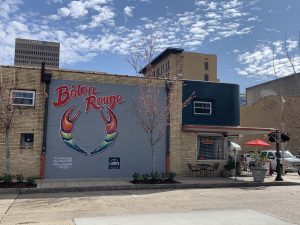 We spent a full day just exploring Baton Rouge.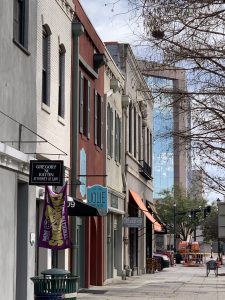 The streets were empty, most businesses were closed – some permanently- sadly, it was like a ghost town.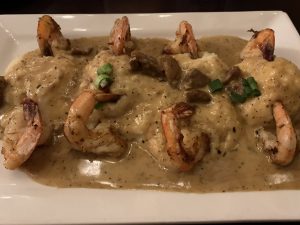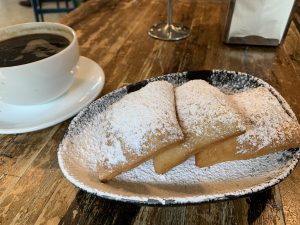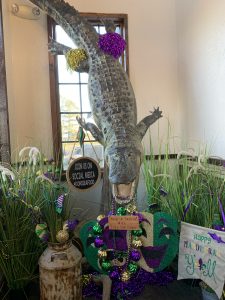 We did manage to find a couple of places that were open, and we had the opportunity to try some local food (which was amazing).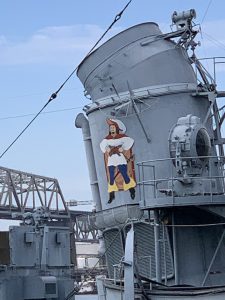 We toured the USS Kidd,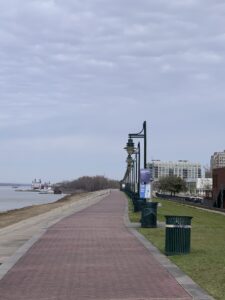 and walked the Riverwalk.  For more on our visit to Baton Rouge, click here.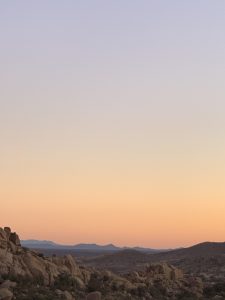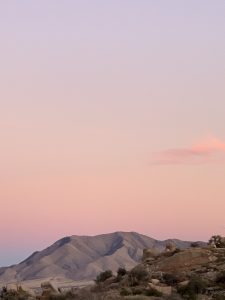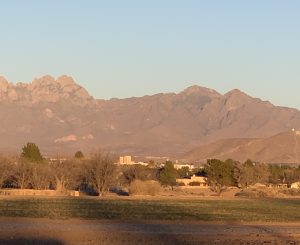 Our next 2 night stop was in Las Cruces, New Mexico.  The Koa here sits on top of a bluff overlooking the city and mountains.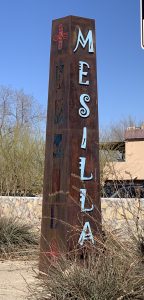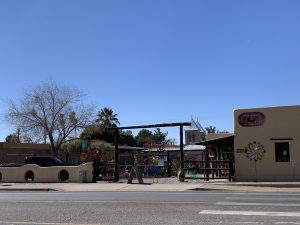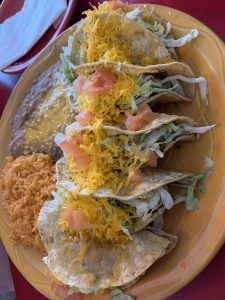 Old Town Mesilla is just a short drive away, so we spent a day walking through the town, eating, sightseeing and doing a little shopping.  It is an awesome little town with a lot of history!  Click here to read more about our day in Old Town Mesilla.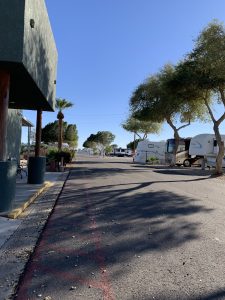 Next stop was Yuma, Arizona, where we (finally!) met up with a couple of great friends that also fulltime RV.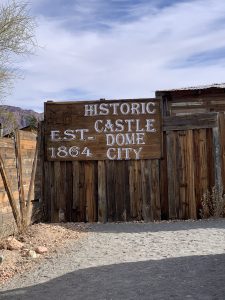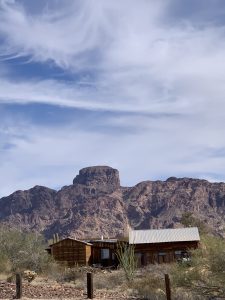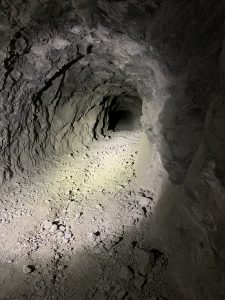 While there, we all made an adventure out to Castle Dome where we toured the ghost town and mine.
Leaving Yuma, we continued west.  Over the mountains, to the coast of Southern California!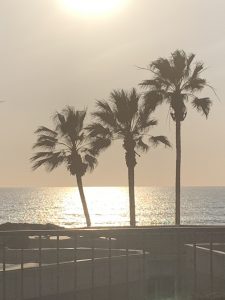 Anyone who knows me, knows I live for the ocean!  Our first stop (for two weeks) was on Lake O'Neal.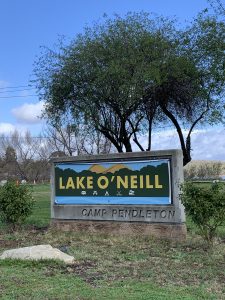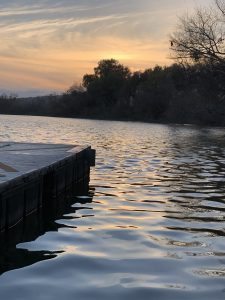 Here, we had hiking trails and beautiful lake sunsets.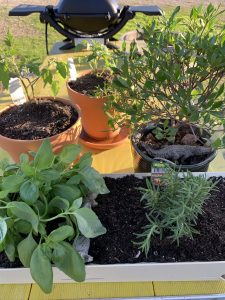 We started a little travelling garden of sorts here, that travelled with us for the remainder of the year!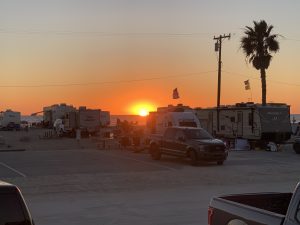 After 2 weeks on the lake, we changed our scenery to the ocean!!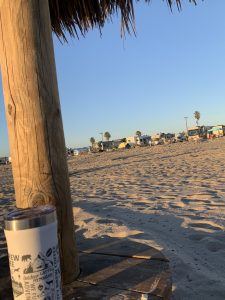 Our site was right on the beach!  This was amazing!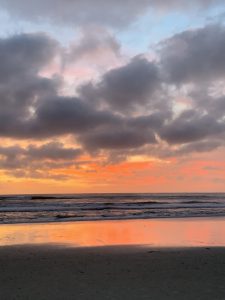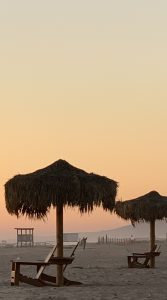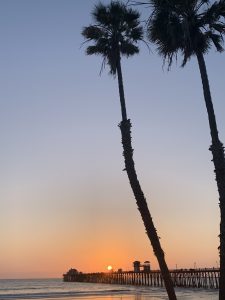 Every evening was spent walking the beach watching those beautiful California sunsets!
March
March brought with it a couple of exciting trade-ins!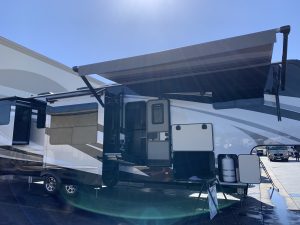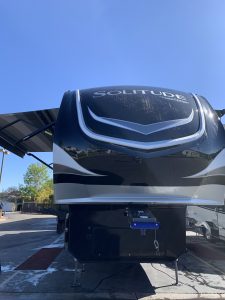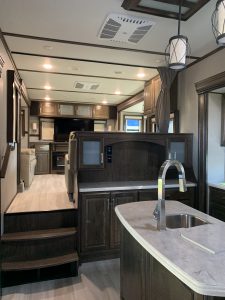 We traded our 30′ Jayco Eagle for a 41′ Grand Design Solitude!  This is the top of the line for us!  I'm not sure we could ever find a 5th wheel RV that we love more than this one!  It has so much storage underneath, that we were actually able to unload our 10′ utility trailer contents into the storage areas (and not even be close to the weight limit)!  Since we no longer needed our utility trailer, did we still need 2 one ton trucks?  The answer was no.  I loved my Dodge truck, but it wasn't a dually, and wasn't suitable for being a back up vehicle any longer for towing the rig.  There were more reasons to trade it in than there were to keep it, and so, I traded it for my Jeep!  We now had a vehicle that we could take out anywhere and explore!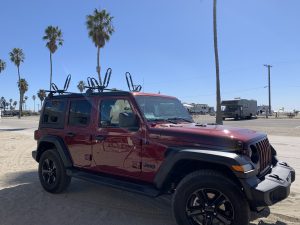 We also left our ocean view site for one a little more inland, and headed over to Escondido.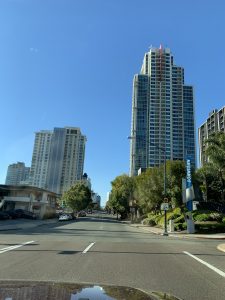 Here, we were still a short drive to the beach, and closer to San Diego, which we visited a couple of times!
April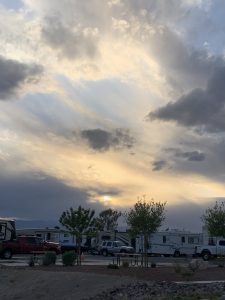 In April, we said "goodbye" to California, and made our way to Nevada, back to one of our favorite RV parks – Nellis AFB.  There is so much outdoor activity to enjoy in this area, and the RV park is one of the best we have seen for a famcamp!   Our time here isn't spent on the Las Vegas Strip.  Instead, we find outdoor activities or just hang out at the RV and relax.  We tend to spend our time here as more of a "downtime".  Covid vaccines became available, and we got our first shots.  We stayed active, ate healthy, and just relaxed.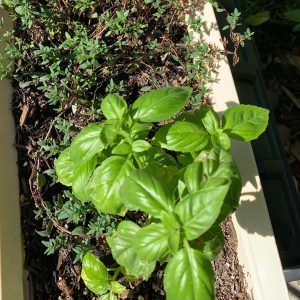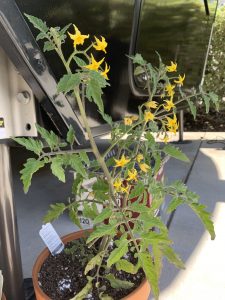 Our little garden was doing well!
May
We remained at Nellis AFB through the month of May.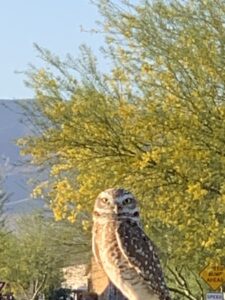 My favorite little owls, the Burrowing Owls, made an appearance.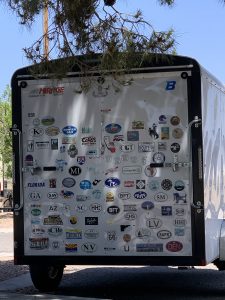 We sold our utility trailer to another famcamper.  This had been my sticker board for all of the places we had visited.  They told me that they would continue to add to the stickers, and this made me really happy that I was selling it to them.  I also received my 2nd Covid shot, and planning was in the works for a quick road trip out east to Tennessee to visit family.
June
June brought with it, a quick two week road trip back east.  While in eastern Tennessee, we visited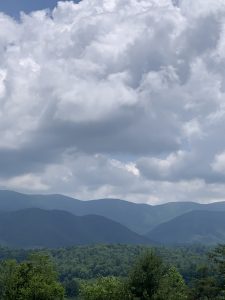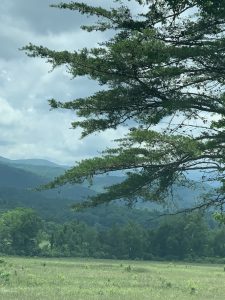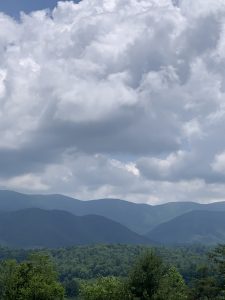 Smoky Mountain National Park,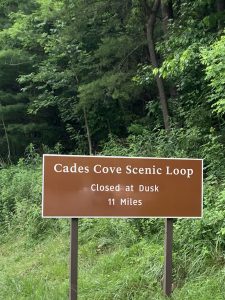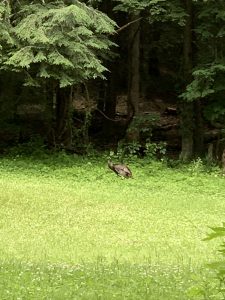 Cades Cove,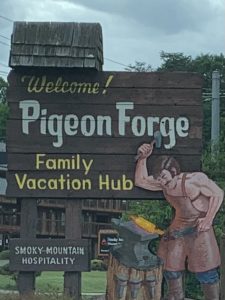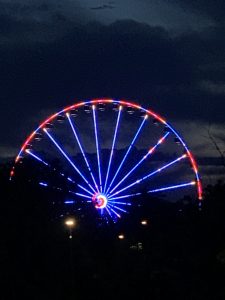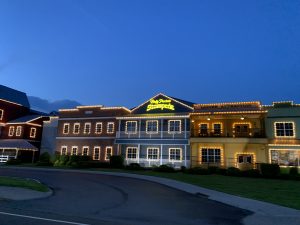 Pigeon Forge,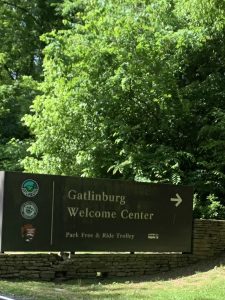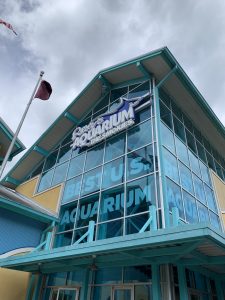 and Gatlinburg.
By mid June, we left Las Vegas (the temps were getting way to hot), and made our way up to Dyer, Nevada where we stayed for a week or so.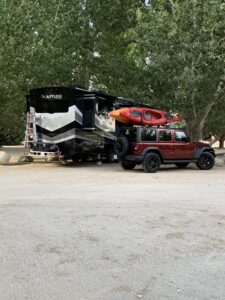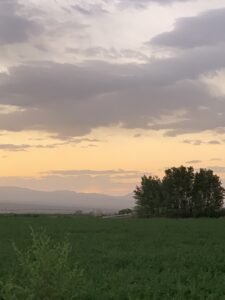 In Dyer,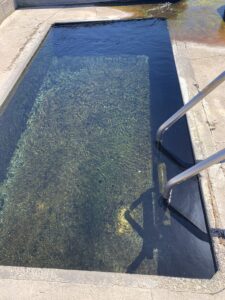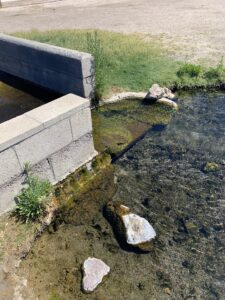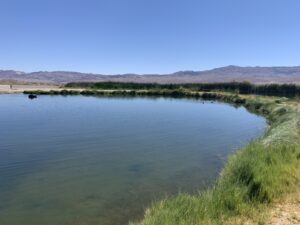 we visited hot springs,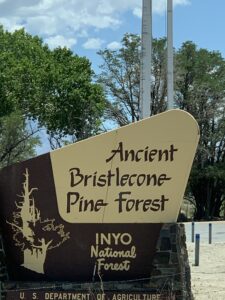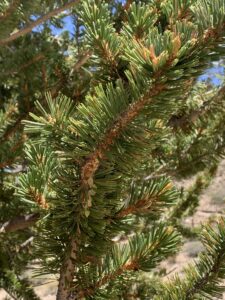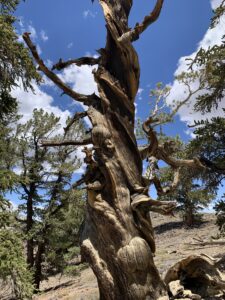 the Ancient Bristlecone Pine Forest,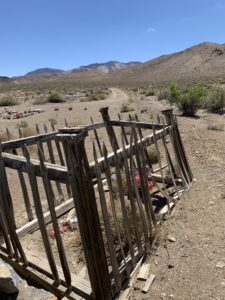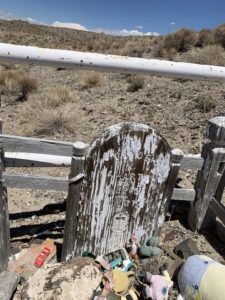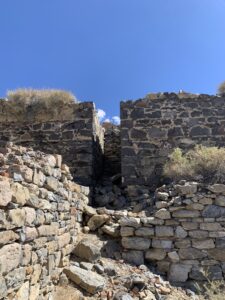 a really old cemetery and a ghost town.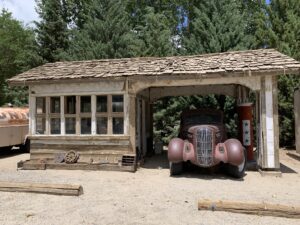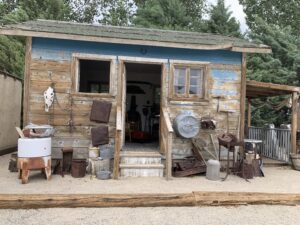 The RV park we stayed at had a museum set up as a replica of Fish Lake Valley in the olden days.  Our stay in Dyer, NV was filled with exploring, adventures and history!  Click here to read our post on Dyer, Nevada.
July-November
July brought us back to California!  This time, we were in Northern California, halfway between Napa and San Francisco.  While we had only planned on being here about two months, we ended up staying for four.
We went to as many Farmers Markets as we could find!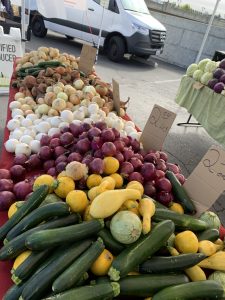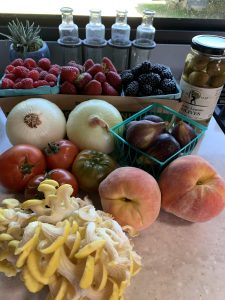 There is nothing better than fresh fruits and veggies, and California had plenty of both!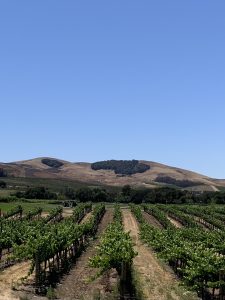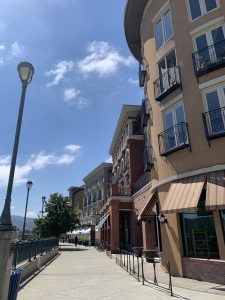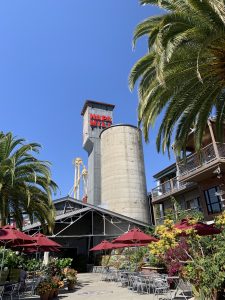 We visited Napa – the Town Center, the Napa River, The Vineyards.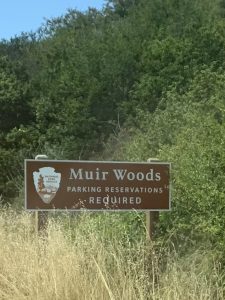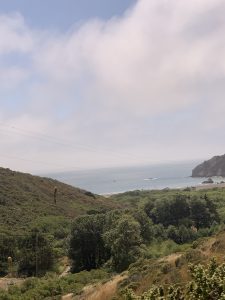 We took drives out to Muir Woods, where the roads wind around, up and through the hills, until you come to the coast.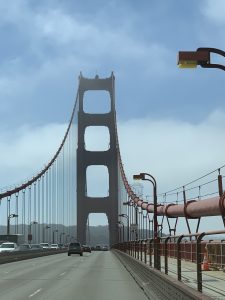 We visited San Francisco –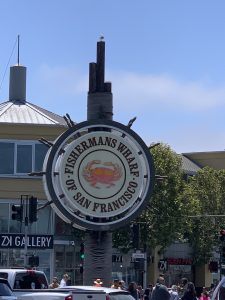 Fisherman's Wharf,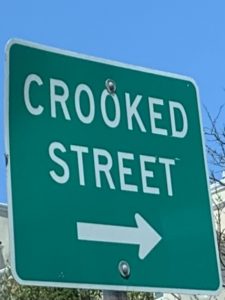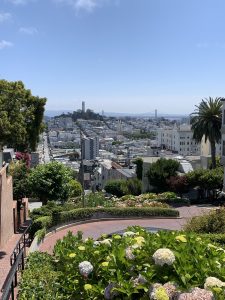 Lombard Street (the crookedest street),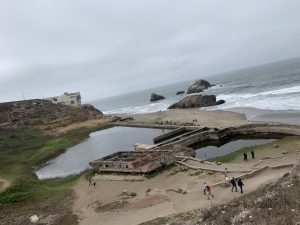 Sutro Baths and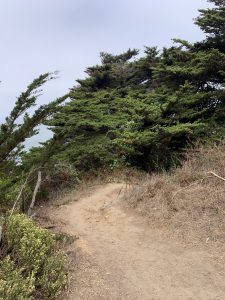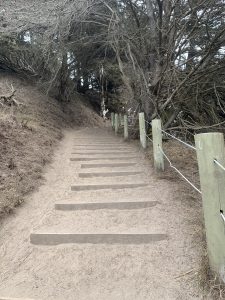 hiked on the Coastal trail.  To read more about the Sutro Baths and Coastal Trail, click here.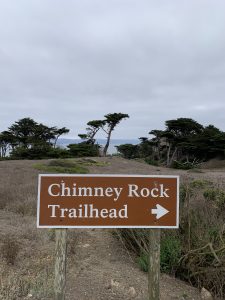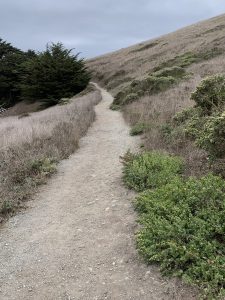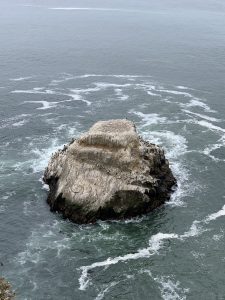 We drove out to Point Reyes and hiked Chimney Rock Trail,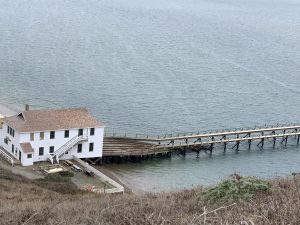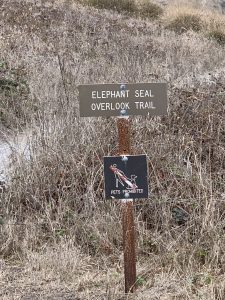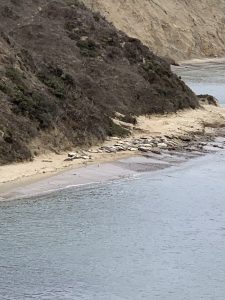 saw the  Historic Lifeboat Station and watched elephant seals on the beach.  For more on our visit to Point Reyes, click here.
With Fall came the pumpkin patches.  We were busy canning and baking, crafting and cooking.  We knew the holidays would be here soon, and we were starting to prepare.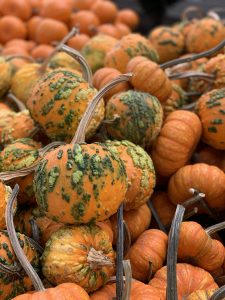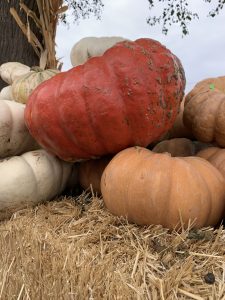 A routine doctor appointment at the end of September brought everything to a screeching halt.  My doctor called and said the word no one wants to hear.
It would be just over 5 weeks and 2 more doctor appointments with a Hematologist/Oncologist before a diagnosis of blood cancer was confirmed – Chronic Lymphocytic Leukemia. I don't have a lot to write about yet, as I am still learning as I go.  There will probably be more on this in future posts.
Unable to fully wrap my head around things, we decided it was best to stay busy with the holidays.  We got our Christmas Baskets together and completely finished, just in time to celebrate Thanksgiving!  This year especially, I realize how much I truly have to be thankful for.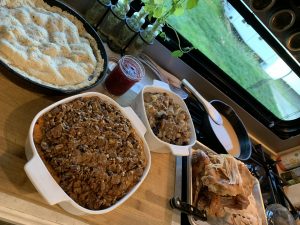 On the last day of November, we finally left.  It was time to head home to family for the holidays.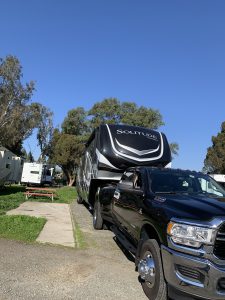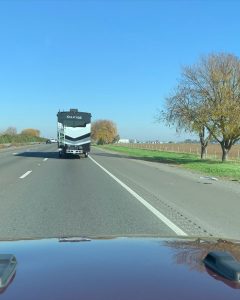 December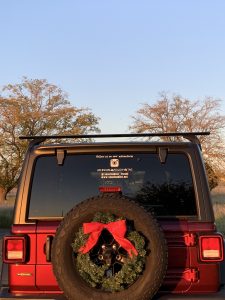 December brings us full circle.  The year has taken us from coast to coast. It had ups and it had downs.  From East to West, all of the moments in between are now the memories that make up our story for 2021.  As always, we are glad to take you along and share the adventure!
See you down the road…